Short Fiction Sampler
You can find Aliette's ebook short fiction sampler, Scattered Among Strange Worlds, on Kindle: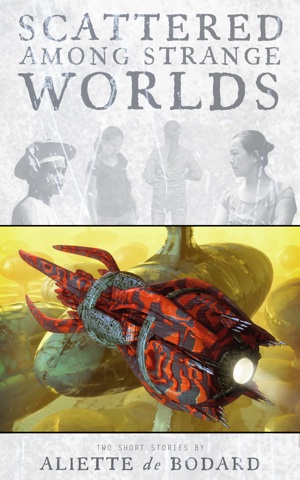 It contains two SF short stories, "Exodus Tides", a post-apocalyptic tale set in a ravaged France, and "Scattered Along the River of Heaven", which Gardner Dozois called "one of the best stories of the year to date… This is a politically and psychological subtle story, quite intense, and bleakly lyrical in places – it reminds me of Ursula K. Le Guin's 'The Day Before the Revolution', a high compliment, but de Bodard puts a cultural spin all her own on it.".
---
There is also an older sampler of short fiction, which is free: it was made available mainly for the purposes of the John W. Campbell Award, for which Aliette was shortlisted in 2009: if you want to get an idea of what she publishes, this is a great place to start. The stories here showcase a range of subgenres she writes in.
Click here to download this sampler.
(if for some reason you don't feel comfortable with the .zip, you can access the individual webpages by clicking from the table of contents below)
Contents