Brazilian Science Fiction in English
Courtesy of Christopher Kastensmidt (whose Elephant and Macaw banner stories you should be reading if you're not already! Swords and muskets in colonial Brazil!), I'm reposting the entire list of Brazilian SF in English that he posted to Facebook, cleaned up and linked.
All text is Chris's, not mine 😀 (the original post is here).
ALREADY PUBLISHED IN ENGLISH:
1: Brontops Baruq Brontops's "Story with Pictures and Conversation", a 2.000 word SF metafiction published in Orson Scott Card's Intergalactic Medicine Show. Written as analytical notes of a child's notebook, the pages of which were drawn during an alien invasion of Earth. Very short (2,000 words) and absolutely wonderful.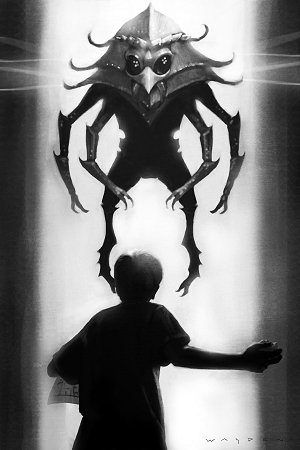 2: Flávio Medeiros Jr.'s "By a Thread", a 6.000 word steampunk story published in Orson Scott Card's Intergalactic Medicine Show. The tense tale of a showdown between a submersible and a flying fortress, this story makes excellent use of some well-known Jules Verne characters in a steampunk setting. Both the story and setting were used in Flávio's 2013 fix-up novel entitled: "Men and Monsters: The Victorian Cold War" (unpublished in English).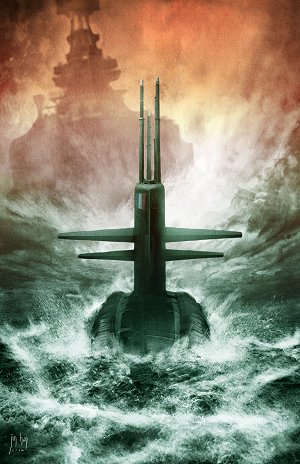 3: Camila Fernandes's "The Other Bank of the River", a 4.000 word fairy tale published in Orson Scott Card's Intergalactic Medicine Show and "The Best of the Three", a 3,900 word retelling of a famous Greek myth, up for this year's Hydra Competition. Told in a fairy-tale fashion, and revolves around a marriage arranged between two mutually mistrusting cultures. When things go wrong, it could break them apart or bring them together for good. The story was once again published by Edmund Schubert and Orson Scott Card's Intergalactic Medicine Show(2014), along with a wonderful audio version read by NYT Bestselling Author Alethea Kontis. Both versions are available to the magazine´s subscribers at the link below.
Here in Brazil, Camila published an entire collection of her fairy tales, entitled "Kingdom of the Mists", which sold out its first print run. Chris believes the entire book has been translated to English, but remains unpublished.
4: Cirilo S. Lemos's "Act of Extermination", dieselpunk novelette published in The Mammoth Book of Dieselpunk. From Dieselpunk: Confidential Archives of a Beautiful Time, a book published in Portuguese in 2009 by Editora Draco. Based not only on my personal opinion, but upon the recommendations of others as well, Chris translated Cirilo S. Lemos's "Act of Extermination", an unprecedented mixture of assassins, telepathy, in vitro fertilization, international intrigue, diesel mechs and more, all set in an alternate history of early 20th century Brazil. This amazing story makes up about the first 20% of Cirilo's brilliant fix-up novel, "E for Extermination", still unpublished in English.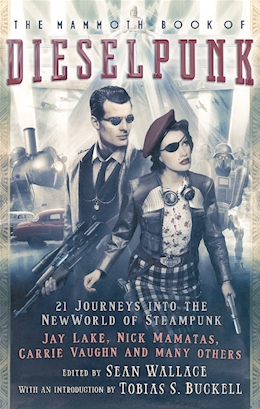 ALREADY TRANSLATED AND AVAILABLE FOR FIRST PUBLICATION IN ENGLISH:
5: Nikelen Witter's "Mary G". In this short story (3.000 words), Mary Shelley (yes, *that* Mary Shelley) finds unusual messages scribbled within her diary—in a hauntingly familiar voice. This mixture of fact and fiction is a wonderful homage to the famous author, and a great story in its own right. I hope it finds a good home!
6: Roberta Spindler's "Sun in the Heart", a 4,000 word solarpunk short story, set in an ecologically feasible future. Third finalist in that year's Hydra Competition (alongside Camila and Nikelen, mentioned earlier). This short story (4,000 words) is from the "Solarpunk" genre, the environmentally-friendly answer to Steampunk and Dieselpunk. The story is about a child who, after dealing with leukemia, is at risk for receiving the tattoo implants which humanity uses to draw their nourishment from the sun. This story was published in early 2013 in the Brazilian anthology Solarpunk: Ecological, Fantastic Stories in a Sustainable World (pictured), the first anthology in the world dedicated to the genre (by Editora Draco).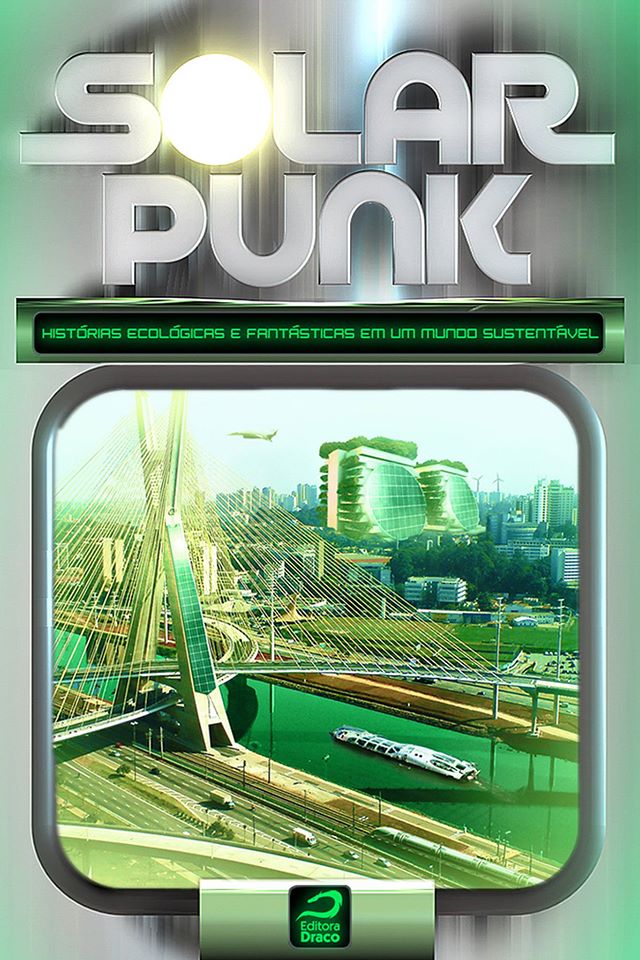 7: Estevão Ribeiro's "From the Earth to the Moon", a 72-page graphic novel "From the Earth to the Moon" This is a tongue-in-cheek adaptation of the Jules Verne novel of the same name, with nods to George Méliès and H.G. Wells. A really fun book which is still available for English publication. The author released a teaser of the first ten pages, so take a look for yourself:
http://www.ospassarinhos.com.br/teaser-from-the-earth-to-the-moon-gn/
(published in Brazil by Desiderata, part of Ediouro)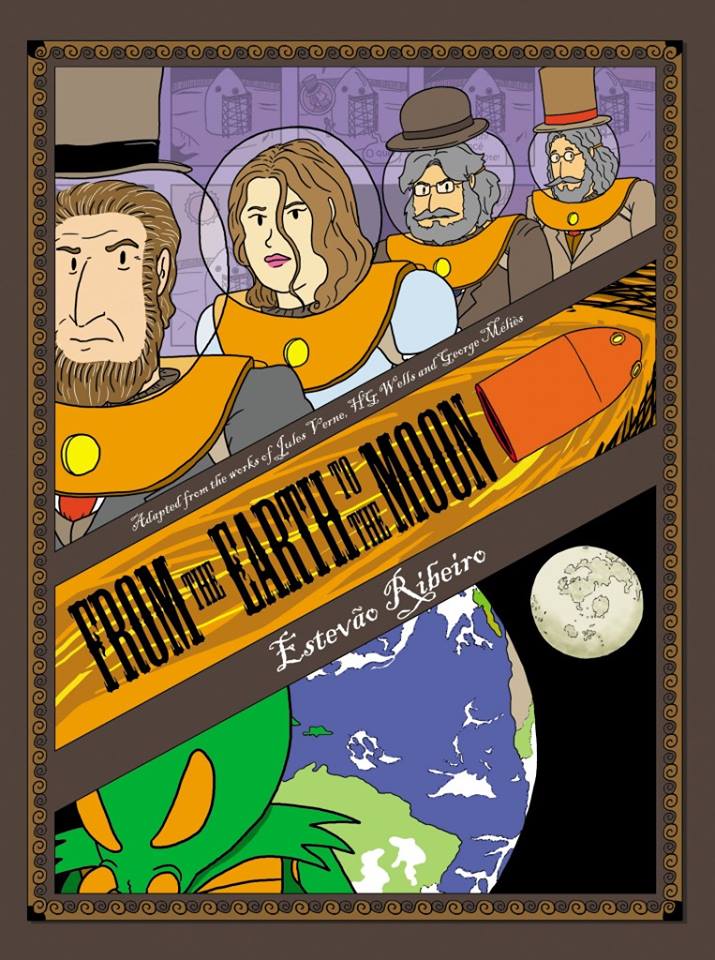 8: Cesar Alcázar's "Fury of the Black Hound", a 19,000 word novella set in his "Black Hound" world of historical fantasy (11th century Ireland). Aa sword-and-sorcery style protagonist, although the stories themselves tend more toward historical fantasy. They're set in 11th-century Ireland, with very little magic (Bernard Cornwell meets Robert E. Howard).
Two of Cesar's "Black Hound" stories have already been published in English, "A Lonely Grave on the Hill" in Heroic Fantasy Quarterly and "Wolves" in Swords and Sorcery Magazine, but this novella, the longest story in the series, is still available for first English publication. Here in Brazil, the Black Hound has already been adapted into a gorgeous graphic novel (art by Fred Rubim Art, publication by AVEC Editora) and even inspired a song, by Bando Celta, as you can see in the linked video.
9: Henrique V. Flory's "The Link", a 26,000 word science fiction novella set in a space colony which holds the remnants of the human race. When changes in the sun force a rapid abandonment of Earth, the remnants of mankind (perpetuated as clones) have to flee to installations near Jupiter. They spend their days creating complex simulations, in which they can rediscover and relive the past. One talented clone, Jonar, creates a strong link to the memories of a human who lived thousands of years before, raising questions about life and society.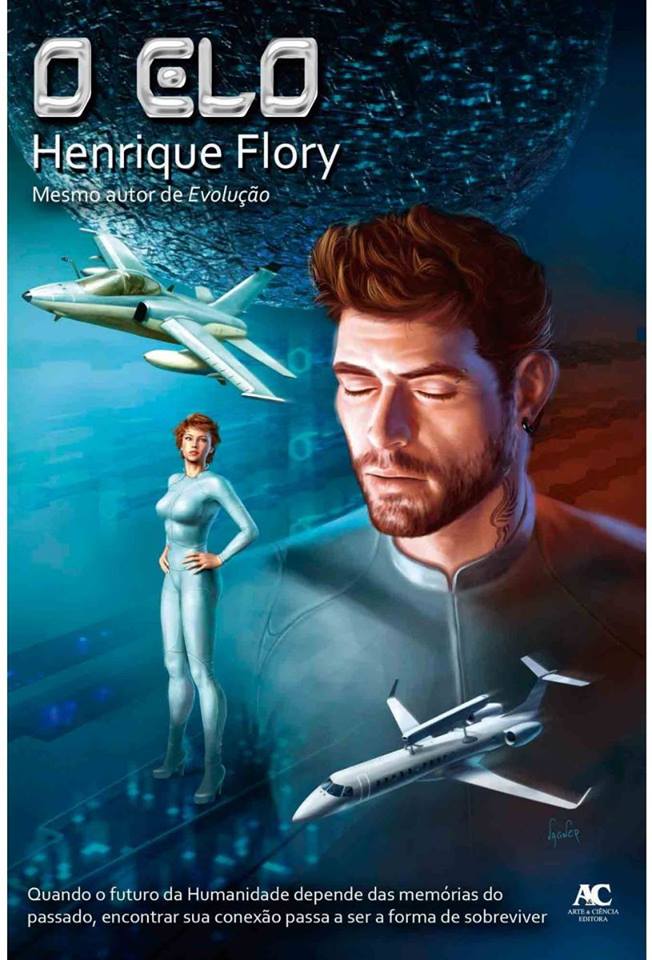 10: Carol Chiovatto's "The Last Enchantress of Florence", a 4,700 word horror short story set during the Florentine Inquisition, up for this year's Hydra. The story of an Inquisitor faced with deciding the fate of a young woman who might or might not be the last witch in Florence, while dealing with his own doubts. This was originally published in the Brazilian "Witch Hunters" anthology, Editora Buriti.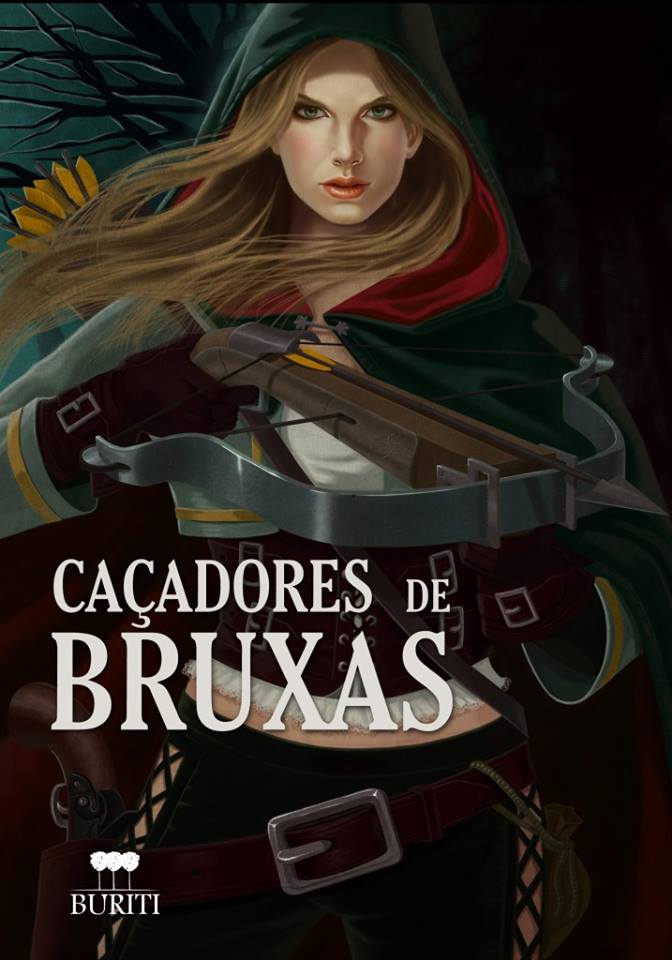 11: Walter Tierno's "The Lady and the Poet", a 4,700 word romance/horror short story set during Brazil's military dictatorship, up for this year's Hydra. A powerful, adult, love story set against the backdrop of Brazil's military dictatorship. It was originally published in the "Wolf Love" anthology by Giz Editorial.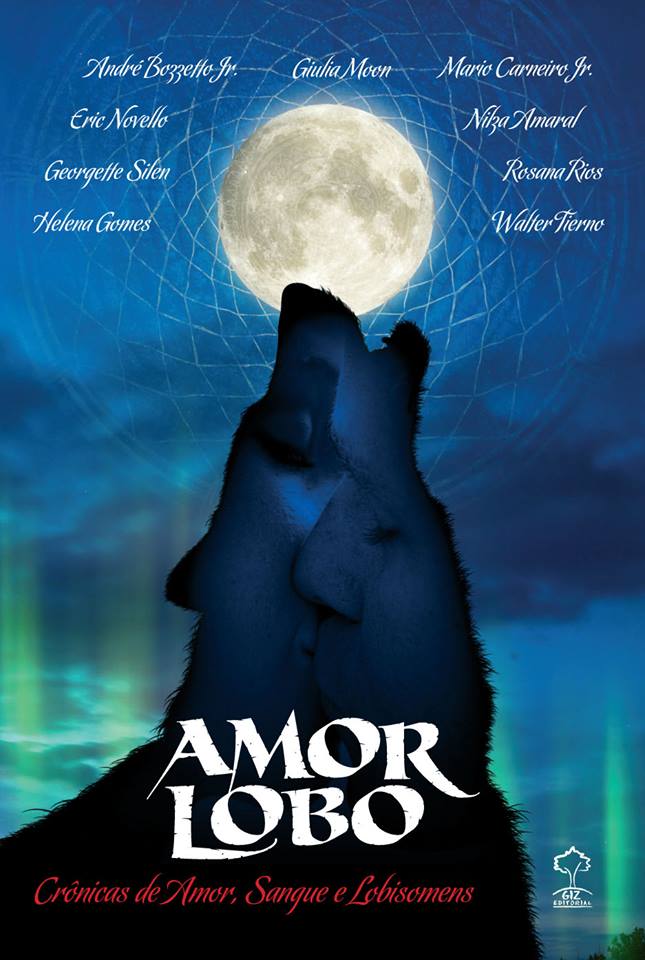 12: Affonso Solano's "The Charcoal Swordmaster", a 75,000 word third-world fantasy novel. This novel, published in Brazil by LeYa Brasil (they also publish GRRM here, among others), has been a massive success, passing the 80,000 sales mark last year. This is a book with fantastic world-building: a well-developed mythology and a world rivaling Star Wars in terms of the number of unique, alien races inhabiting the same world. The young protagonist, Adapak, full of insecurities, is a delightful hero-in-progress.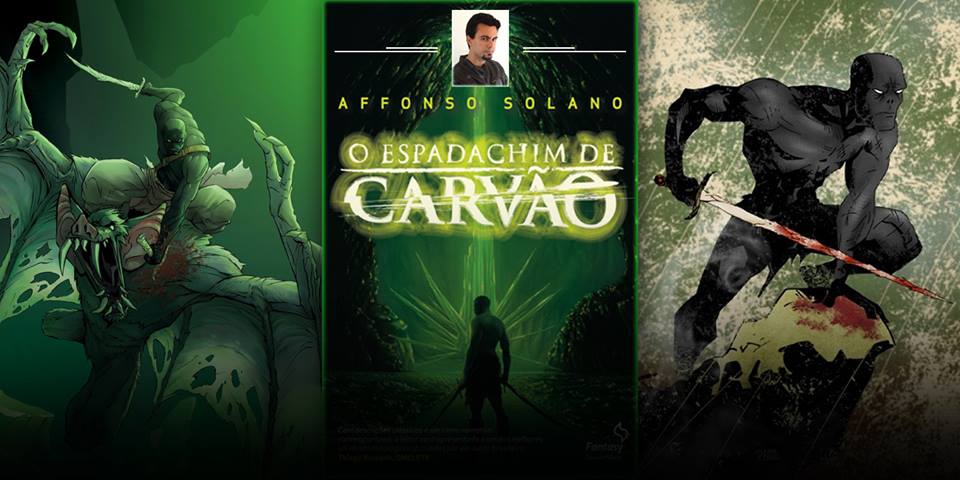 There you go, I hope that's useful. And again I feel the list is missing Chris's own Elephant and Macaw Banner stories though (which you can get on Amazon with gorgeous covers, see here for details)
If you want more info about any of the unpublished ones, Chris is on Facebook (or I can get hold of him too!)