Welcome back to Shattered Wings Thursdays, the weekly feature of art related to The House of Shattered Wings. 26 days to release of the Roc hardcover edition (and 28 days to the Gollancz trade paperback). Getting closer and closer!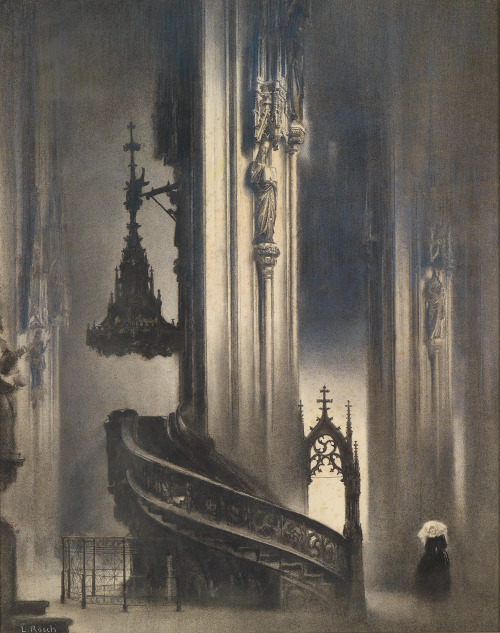 So, by popular (well, twitter) request, the last few episodes of this will focus on the different magical factions of the city of Paris: I won't have time to do them all, as I've only got 3 of these left, but I hope to tackle some ground!
House Silverspires is the heart of the book: its setting, and a place a lot of characters in the book call home. It stretches, as said before, over Ile de la Cité: only the eastern part is inhabited, the Prefecture, Commerce Tribunal and other buildings in the West are only sparsely populated. Though founded by Lucifer Morningstar (oldest and most powerful among Fallen), House Silverspires is currently headed by his Fallen student, Selene, after the disappearance of Morningstar twenty years before the start of the novel.
As said previously: the colours of Silverspires are red and silver, and its coat of arms is the sword of Morningstar (one of those big, unsubtle two-handed swords) against the silhouette of Notre-Dame. Its motto is "Aspicete solem ortum" ("look to the risen sun"). Its philosophy of life can best be summed as "whatever works". Anything is acceptable as long as it keeps intact its dominant status in the city, and the House has a (well-deserved) reputation for ruthlessness and playing fast and loose with rules (though Selene has pursued a gentler policy). It is also, unquestionably and even in decline, the foremost House in the city, an impregnable fortress with an iron grip on politics.
Notable characters from Silverspires: Selene's lover, the archivist Emmanuelle; Javier, the House's priest (and resident Spanish-French) who acts as Selene's right hand; Madeleine, the geeky alchemist who provides the House with its magical artifacts; and Isabelle, a newly arrived and naive Fallen.
Previous iterations of this:
1. Meet nuked Paris
2. The Fallen
3. The Houses
4. The Immortals
5. The Colonies
Read Chapter One!
Read excerpt from Chapter Four!

Buy Now
Full Pinterest board:
Follow Aliette de Bodard's board House of Shattered Wings on Pinterest.
(and there's a map of the book's key locations at the bottom of the novel's page)