Pasta, pumpkin, sausage
It's Fall--pumpkins!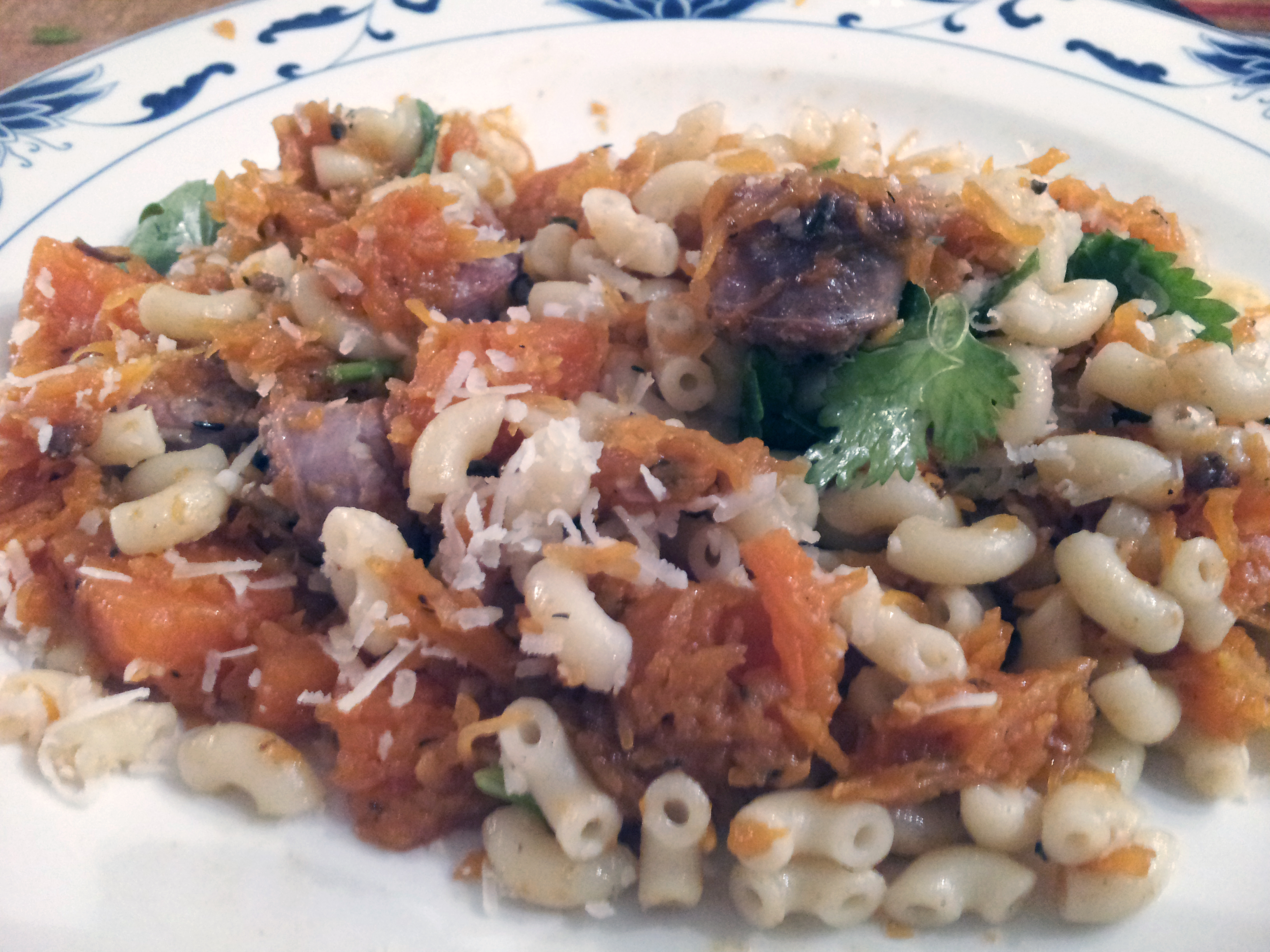 Recipe type: Main Dish
Cuisine: Fusion
Preparation time: 10 mins
Cooking time: 15 mins
Total time: 25 mins
Serves: 2
So, I had all this leftover pumpkin I wasn't quite sure what to do with: turns out there's a great recipe for this. Recipe adapted from Wandering Chopsticks's Pumpkin Cream Penne with Italian Sausage. Except no cream (lactose intolerance, yay), and er, no Italian sausage either.

Pasta, pumpkin, sausages
Author:
Aliette de Bodard (adapted from Wandering Chopsticks)
Prep time:
Cook time:
Total time:
Pasta and pumpkin!
Ingredients
160g dried pasta
4 chipolata sausages (around 160g), or pork sausages
2 cloves garlic, finely minced
Fennel seeds and thyme
500g pumpkin
Sage/parsley and parmesan, for garnish
Instructions
Chop the sausages into slices.
Cook the pumpkin in boiling water until soft. Rinse and crush into soft, small bits.
In a large frying pan on medium heat, fry the garlic until fragrant (30s). Then add the sausages, the fennel and the thyme and fry until cooked.
Cook the pasta in boiling water. Drain. Then add the pumpkin and pasta in the pan, and toss until well mixed.
Garnish with parmesan and sage/parsley, and serve.