Madeleines
The classic French cake.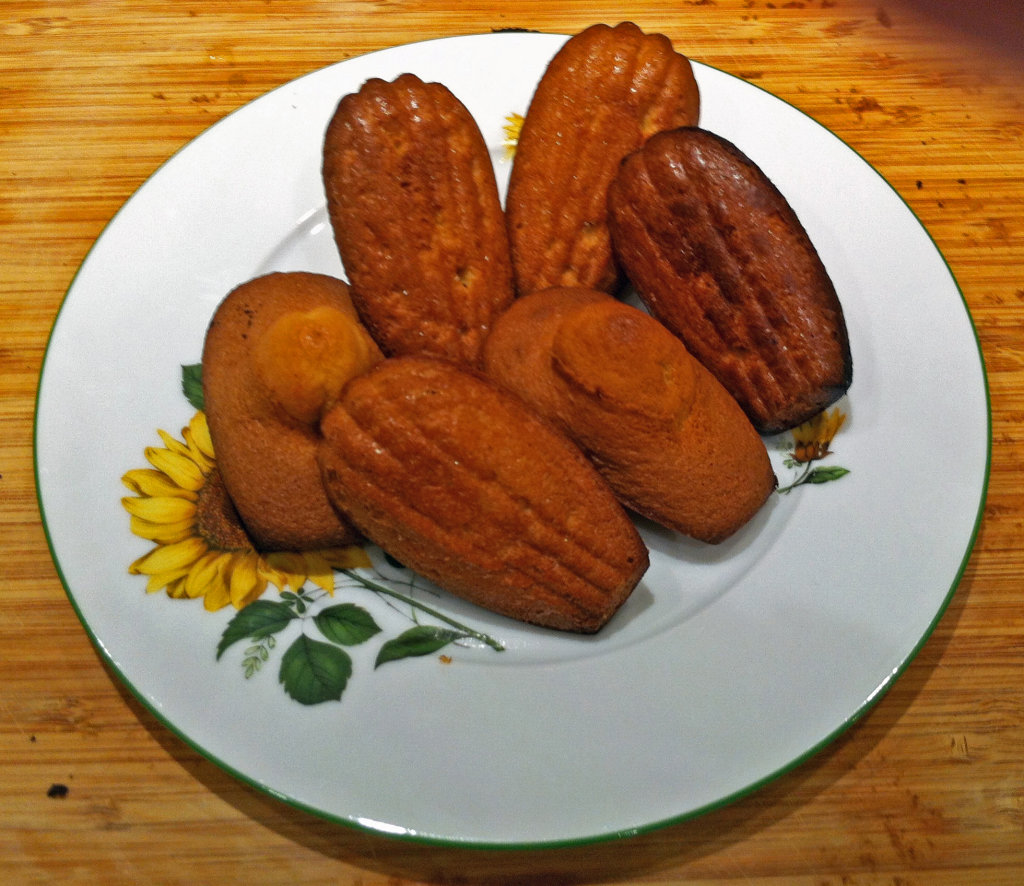 Recipe type: Cake, Dessert
Cuisine: French
Preparation time: 1h30
Cooking time: 30 mins
Total time: 2 hours
Serves: ~20 madeleines
So… madeleines. Those are a very traditional French cake: the little hump on top of them is achieved through thermal shock: the dough is chilled, and the heat in the oven (plus the lowering of the heat halfway through the baking) is what causes the dough to rise.
You'll need a madeleine mould for this: I have no idea how easy they are to find outside of France. Ours is silicone and therefore doesn't need to be buttered before putting it in the oven; if you have metal you might need to flour and butter if you don't want to scrape bits of madeleines off your mould!
You're of course free to adapt the recipe with what you want (the original one had orange blossom water, which makes for a lovely aftertaste).

Madeleines
Author:
Aliette de Bodard
Prep time:
Cook time:
Total time:
The classic French cake
Ingredients
150 g flour
100 g softened butter
100-130 g sugar depending on taste (we generally put 100-120g of sugar as they're very sweet otherwise)
2 eggs
2 tablespoons milk
2 tablespoons maple syrup
11 g baking soda
Instructions
Mix eggs and sugar until you have a white (and liquid) dough.
Add flour and baking soda gradually, then butter and milk.
Let it rest 1h in the fridge.
Pre-heat oven to 240°C.
Spoon 1 tablespoon of dough into moulds (don't overfill, they'll rise). Put remainder of dough back in the fridge. Cook for 4 minutes, then lower the heat to 200°C and cook for another 8 minutes or until golden brown.