Blueberry muffins
Wonderful take on a US classic.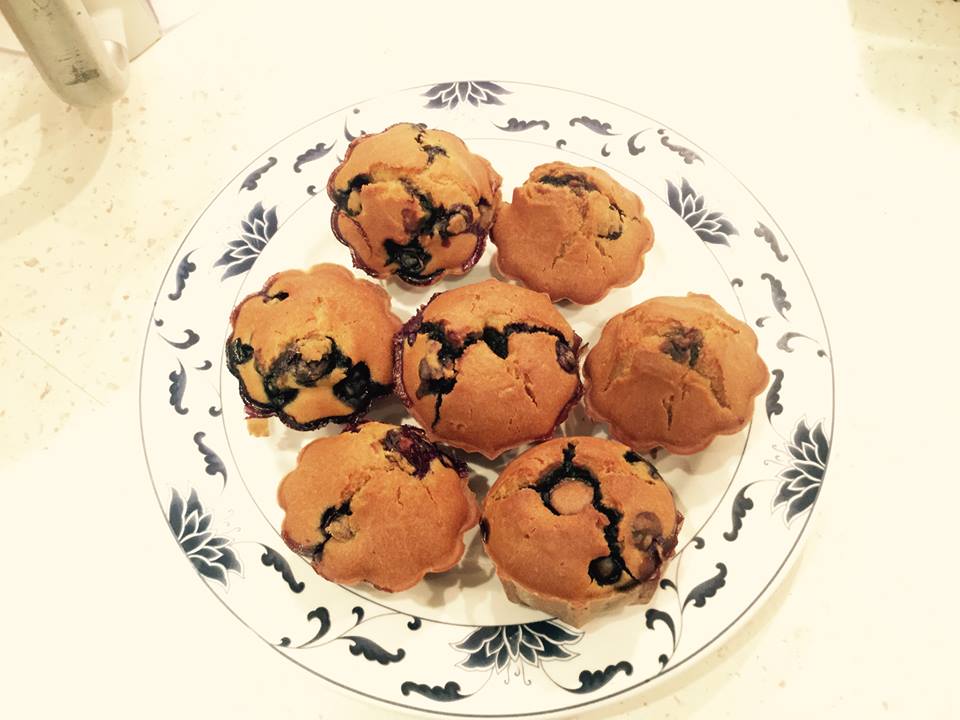 Cuisine: US
So… I had blueberries, a toddler at home, and a need to do something that required very little brain power 🙂
I've adapted the recipe from Linda Collister and Anthony Blake's The Bread Book, an excellent compendium of breads that also includes the odd pastry recipe. I have a variety of small cake pans we used for this, including an actual muffin pan (and some, er, more colourful ones 🙂 ). This is a dairy-free version.

Blueberry muffins
Author:
Adapted from Linda Collister and Anthony Blake
Prep time:
Cook time:
Total time:
Wonderful (US) muffins
Ingredients
100g cake flour (T45)
180g brown flour (T65)
Large pinch of salt
85g caster sugar
11g baking powder
Juice of half a lemon (~2 teaspoons)
280mL almond milk
60mL oil
1 egg
140 blueberries, fresh or frozen
1 teaspoon nutmeg or to taste
Instructions
Preheat oven to 200°C. Mix all the dry ingredients together. Then add all the other ingredients, saving the blueberries for last. Mix roughly (too much mixing makes tough muffins!).
Transfer to muffin pans, filling them to ⅔.
Bake for 20-25 minutes, until the muffins are golden, their tops are split, and a skewer inserted in one of them comes up clean (well, bar the blueberry colour :p).