Of Mangoes and Radium: Cooking the Books with Brooke Bolander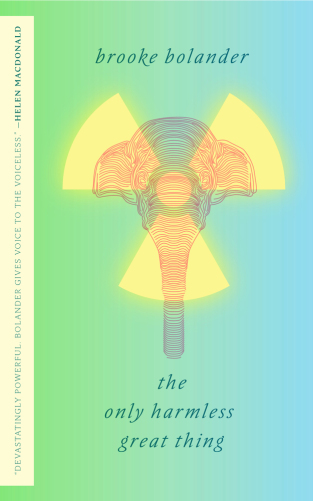 Fran and I sat down with Brooke Bolander, the author of many fine and searing short stories, and the recently released The Only Harmless Great Thing (from Tor.com publishing), a book of radiation poisoning, elephants, Coney Island and two great injustices…
Yes it's a new Cooking the Books episode! (check out the Booksmugglers exclusive content right here, with bonus answers from Brooke).
Ready? 
Subscribe to the Podcast here! Or on iTunes! Or click play below:
(and consider supporting us on Patreon!)

Visit additional Cooking the Books content over on the The Booksmugglers!
(thanks as always to our friend Paul Weimer, who helps out with the kitchen cleaning–this time it was lots of cocktail testing!)
Podcast #034: Of Mangoes and Radium – Cooking the Books with Brooke Bolander
And here's Bo's recipe:
COCKTAIL RECIPE: TOPSY'S ADIEU 
Ingredients: 

1 1/2 oz gin
1/2 oz Green Chartreuse
3/4 oz Saler's Apertif
1 oz lime juice
1 teaspoon ginger-lime curd (recipe below)
1 egg white
1 teaspoon simple syrup/rich syrup
Mix all the ingredients in a shaker and dry shake (without ice) vigorously until combined. Add ice and shake some more until chilled. Strain into a coupe glass and enjoy!
Lime-ginger curd:
3 eggs
1/2 cup sugar
1/2 cup lime juice
1/4 cup ginger juice
4 tablespoons of butter, unsalted
Whisk the eggs and sugar together in a saucepan until combined. Add the lime juice and ginger juice and stir until they're combined as well.
Heat over medium heat, whisking constantly (if you don't, the eggs in the mixture will cook and you'll have some super-funky dessert scramble) until the mixture thickens to a custardy consistency.
Trust me, it is way, way simpler than it sounds. Custard is the easiest thing in the world to make, so long as you don't stop whisking.
Remove from heat and whisk in the butter.
Pass through a fine mesh strainer; you're probably gonna have a bit of cooked egg white in there no matter what you do and this will take care of that.
Transfer to a jar and let cool before using in the cocktail or just eating by the spoonful; this is a no-judgment zone.
Even if you're not a drinker, you're probably gonna enjoy this stuff if you in any way dig tart sugary things.
---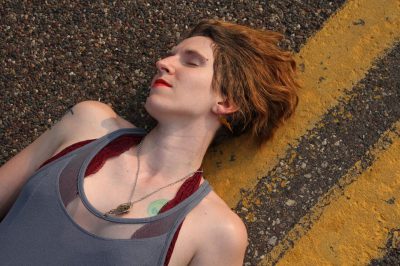 Brooke Bolander writes weird things of indeterminate genre, most of them leaning rather heavily towards fantasy or general all-around weirdness. She attended the University of Leicester 2004-2007 studying History and Archaeology and is an alum of the 2011 Clarion Writers' Workshop at UCSD. Her stories have been featured in Lightspeed, Strange Horizons, Nightmare, Uncanny, Tor.com, and various other fine purveyors of the fantastic. She has been a finalist for the Nebula, Hugo, Locus, Theodore Sturgeon, and World Fantasy awards, much to her unending bafflement. She can be reached at her website (brookebolander.com) or on Twitter @BBolander.
---
Cooking the Books is a mostly-monthly podcast hosted by Fran Wilde and Aliette de Bodard.