Awards consideration/recommendation post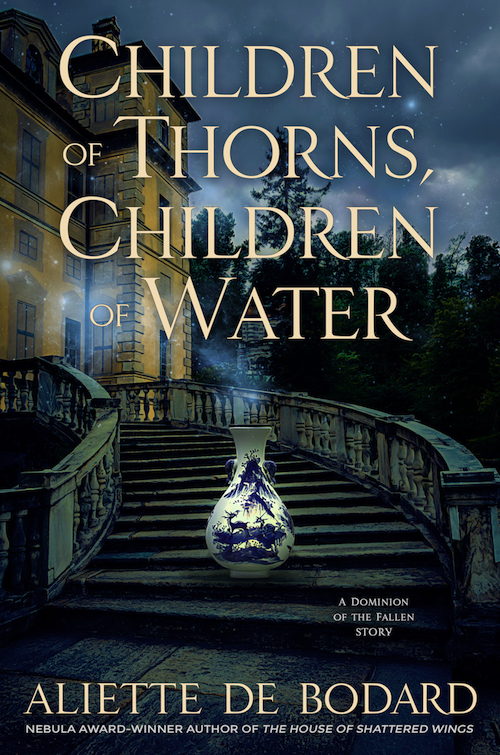 Belatedly posting this because it's been a busy year, but here goes…
For your consideration
In 2017 I published a bunch of things, but here's one I was particularly happy with: "Children of Thorns, Children of Water" is basically my homage to the Great Bake Off. With dragons in human form, a Gothic devastated Paris, and creepier magic than my main characters had originally bargained for…
It's on the Locus 2017 Recommended Reading List, which means I'm not the only one thinking it's decent 🙂
You can read it online at Uncanny Magazine (it's listed as a reprint in the July 2017 issue, but the original publication date was April 2017, which makes it eligible for awards! The original publication was as a pre-order reward for my novel The House of Binding Thorns: it's a standalone set in the universe, though you'll get some Easter eggs if you've read the books.).
And now for the stories & things from other people I absolutely loved this year:
Short story
Fran Wilde's "Clearly Lettered in a Mostly Steady Hand" is an amazing gut-punch of a read–about the people we see and the ones we don't, and how quick we are to deny people their humanity.
Elaine Cuyegkeng's "House that Creaks" is the sort of horror story that just sticks in the mind long after reading it–about a haunted house and how it became that way, and political dissidents, and the force of memory and sorrow and anger.
ETA: oops, this is from 2016!
ETA: apparently this is a 2016 book! °_°