Giveaway: 5 copies of the paperback of HOUSE OF SHATTERED WINGS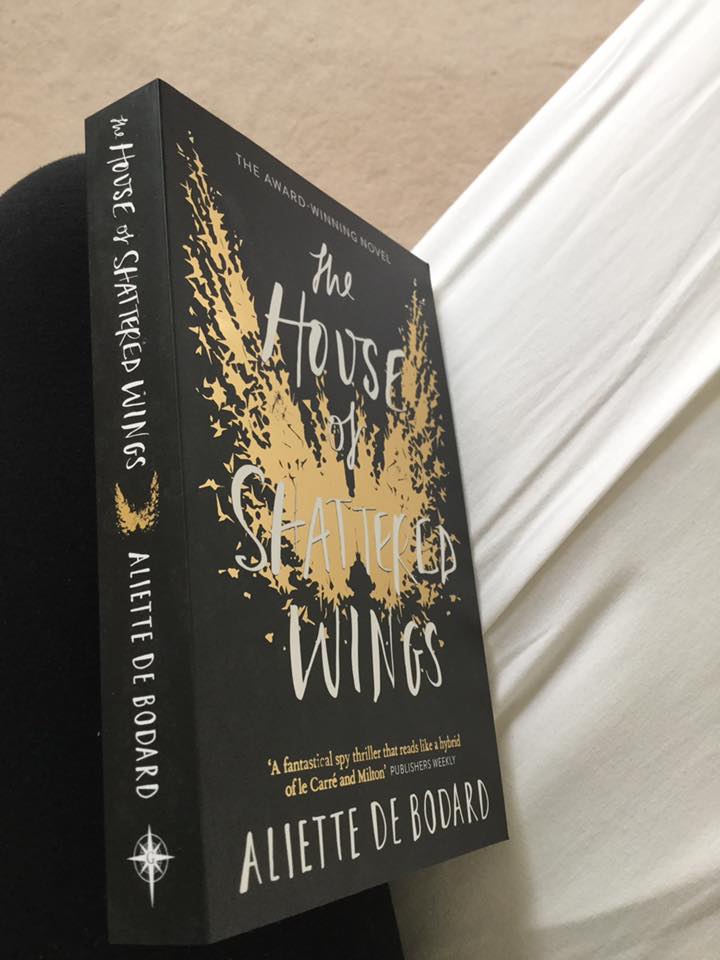 So, I just got those shiny things from Gollancz: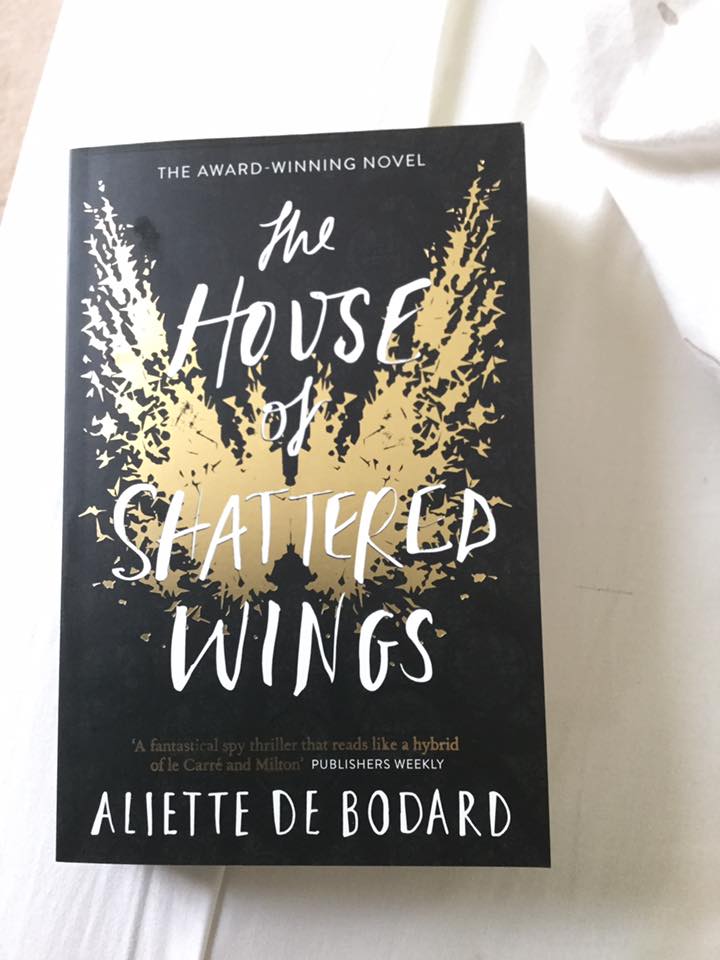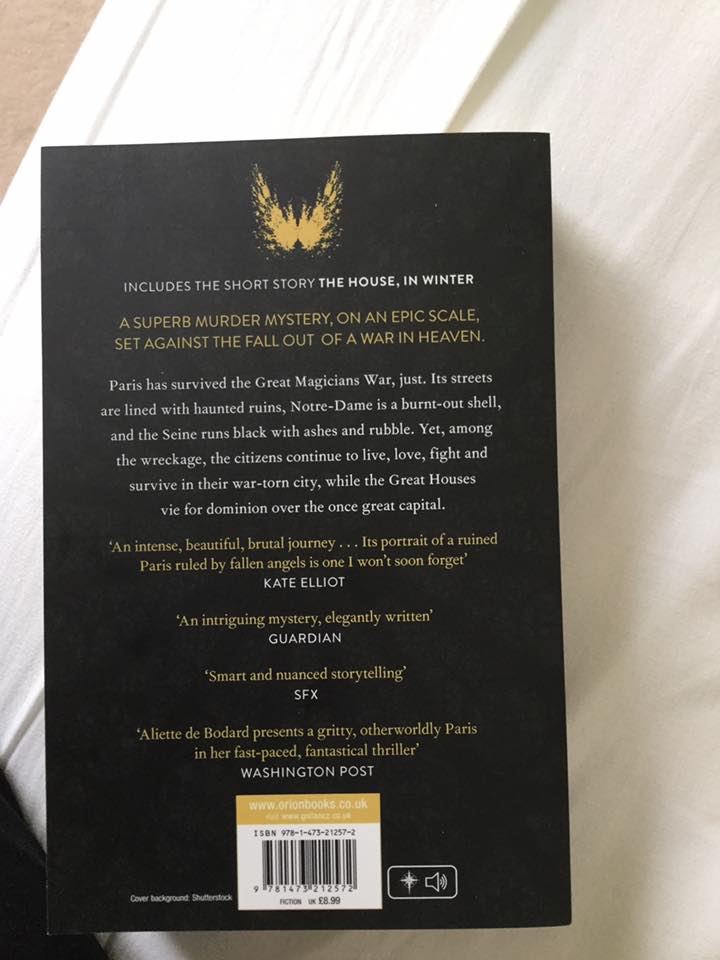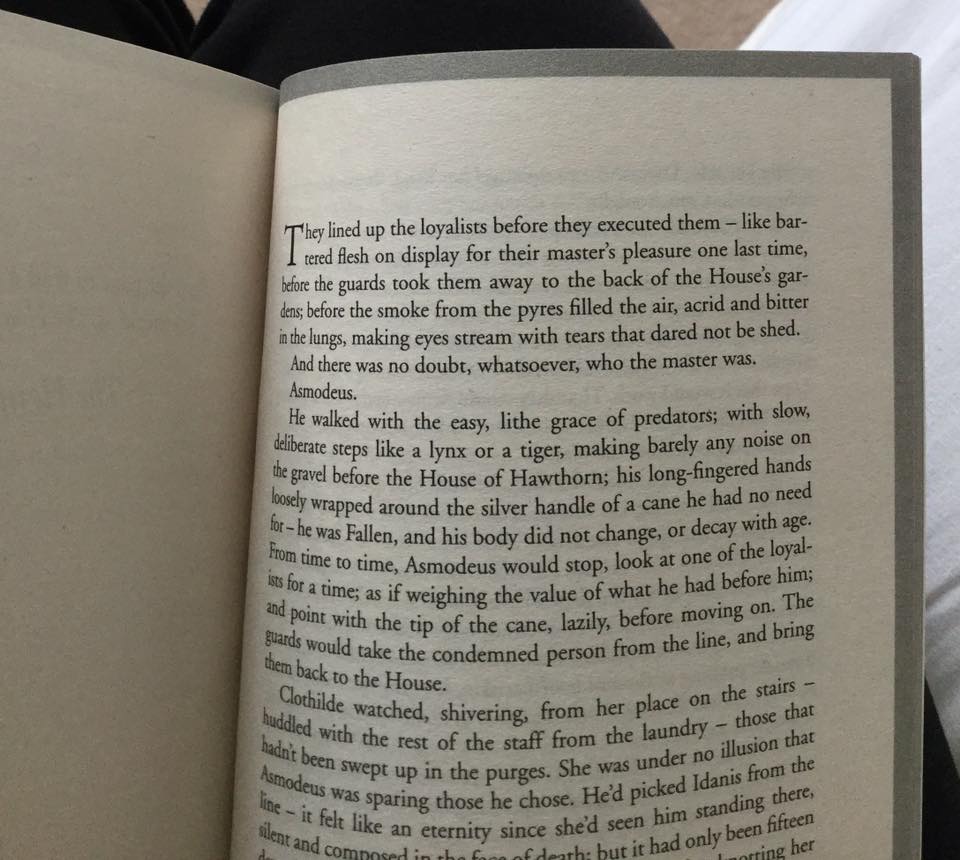 This is the UK paperback edition of The House of Shattered Wings, which includes "The House, in Winter", an exclusive short story set twenty years before the book, during Asmodeus's coup in House Hawthorn (yes, that's the first paragraphs of said short story in the last picture). And will you look at all this shiny foil 🙂
To celebrate, I'm giving away 5 (signed) copies: all you have to do is enter below. Open worldwide, I'll pick a winner in a week's time. If you win I would obviously love it if you left a review on amazon/goodreads (which do help a lot), but that's not an obligation, I know this is a large time investment!
The paperback is out in the UK on July 28th: you can preorder if you don't win, or if you want to give me money *grin*
Buy Now
And the synopsis, sorry:
Paris in the aftermath of the Great Magicians War. Its streets are lined with haunted ruins, Notre-Dame is a burnt-out shell, and the Seine runs black, thick with ashes and rubble. Yet life continues among the wreckage. The citizens retain their irrepressible appetite for novelty and distraction, and The Great Houses still vie for dominion over France's once grand capital.