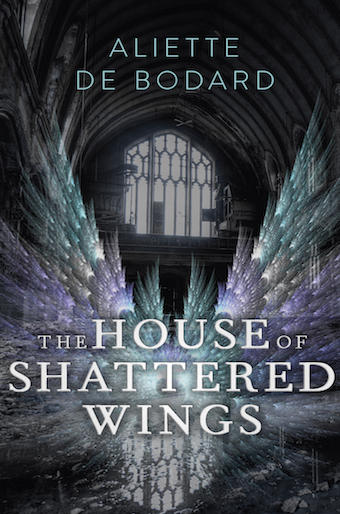 You can now read a good chunk of chapter three over at Tor.com: bread-making, ruined Notre-Dame, and Lucifer Morningstar himself!
Mahvesh Murad interviews me for Midnight in Karachi.
I speak manga and anime inspiration to Fran Wilde at Geek Mom.
For the Gollancz festival, Anna Caltabiano, Al Robertson, Alex Lamb, Simon Spanton and I get in a "time travel vs fallen angels vs spaceships vs ventriloquist dummies" panel.
A survey of upcoming Science Fiction and Fantasy mentions The House of Shattered Wings:
Urban fantasies are also exploring fresh settings, like the alternate war-ravaged late 20th-century Paris of Nebula Award winner Aliette de Bodard's The House of Shattered Wings. Roc/Ace editors Gill and Sowards praise the novel for its lush writing, informed by the author's own experiences living in Paris and her Vietnamese heritage.
Also pleased to announce I (and a raft of authors!) will be part of the Gollancz festival on October 16th/17th in Manchester/London. You can get info and tickets at the above link.