Giveaway: two hardcover copies of THE HOUSE OF SHATTERED WINGS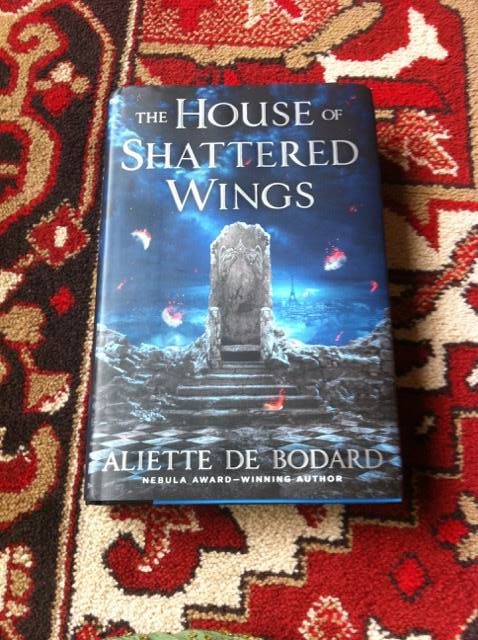 So… the copies of The House of Shattered Wings hardcover have hit writer central. Isn't it the prettiest?
I've got two to give away–you could get your hands on this ahead of release! (it'd of course be awesome if you could subsequently leave a review at amazon/goodreads/etc., but it's not compulsory)
Want one? Just enter below. It's a simpler giveaway than the previous one hopefully! It's open anywhere in the world, I'll sign and ship these ASAP.
(it's also not compulsory to subscribe to the mailing list to enter. It's just that I wanted to give an advantage to people who already on it)
Still undecided? In addition to all the buzz, it recently got a Publishers Weekly starred review: "…a fantastical spy thriller that reads like a hybrid of le Carré and Milton, all tinged with the melancholy of golden ages lost." I'm sure you want to read that, right?