Sale: "The Breath of War" to Beneath Ceaseless Skies' science-fantasy special month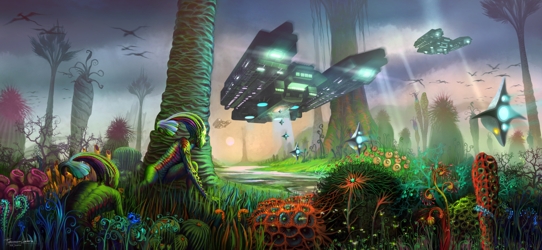 Very pleased to announce I've sold my story "The Breath of War" to Scott H. Andrews at Beneath Ceaseless Skies, for the special science-fantasy month in March. It will be in good company, since contributors include Yoon Ha Lee, Rachel Sobel, and Seth Dickinson, who had  couple amazing pieces in BCS and in Clarkesworld last year.
I've always loved reading science-fantasy, so it was really nice to be able to write a story in that sub genre. Involves quite a bunch of pregnancy scenes–because obviously we don't have enough pregnant women in SF!–spaceships, and a rather peculiar form of rock carving, loosely inspired from Vietnamese jade carving and a legend about carving a dragon… Many thanks to D Franklin for assuring me the thing wasn't irretrievably broken (and for answering in record time). 
More info here, including a snippet. Sort of set in the Xuya universe, I guess, though I'm damned if there's a rational scientific explanation for the happenings on the planet Voc (then again, I'm a writer, I suspect I could always make one up).
The cover art I show is the one for the issue of BCS, a piece called "Sojourn" by Philippine artist Ferdinand Dumago Ladera.
On a more personal level, I go back to work on Monday–part time at first and then almost full-time. It's probably going to be very weird, as I haven't been into work since mid-July…