Article: SFF as metaphor: aliens, vampires, foreigners and immigrants
I was going to do a coherent blog post on this, but I just could never find a structure that would work. So I decided to follow twitter advice (thanks to Dave Bretton!), and take a baseball bat to my argumentation.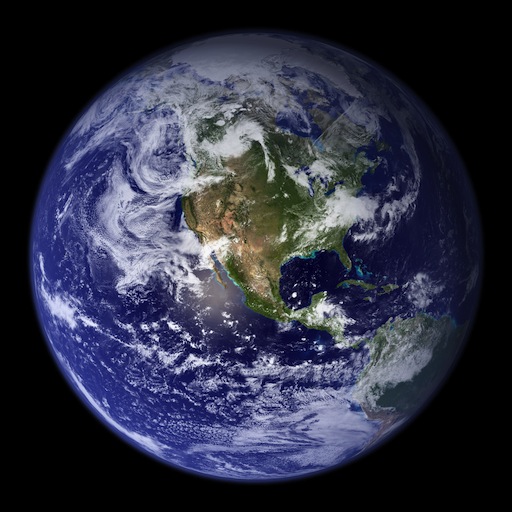 Accordingly and for your reading pleasure, a series of disjointed observations on the use of aliens and supernatural creatures in SFF:
-When you portray a group of funky-looking people with odd customs who either live on different planets, or try to integrate in a modern human society–whether you consciously want it or not, you're bringing to mind real-life parallels. Namely, respectively non-Western countries (during the colonial era or during the globalisation era, depending on your portrayal), and immigrant communities.
If you don't believe me, put side-by-side the following: someone travels to a foreign planet and describes the sights; and someone else (of the somewhat clueless variety) travels to, say, Vietnam or China, and describes what they've seen, and what odd customs those people follow, or what odd things they eat. Or try this one: a group living on the margins of society (or within society but still not integrated), hiding their extent of their difference from a fearful and prejudiced mainstream; and say, the situation of Muslisms in modern-day US. See how broadly similar they are?

-This is then reinforced by choosing to depict, say, specism/racism against your aliens/vampires and basing it (because you have to) on real-life examples.
-This then poses some serious problems, because as a parallel, this suffers from a very deep flaw. Vampires are rightly discriminated against because they feed on blood and kill human people; the fae have wild and dangerous magic and toy with human lives; and aliens really are different species.
Foreigners and immigrants are none of these. They're human; they have no special magical powers; and above all, they don't make a habit of hunting down human people or drinking their blood. All of these have been used against POCs/minorities at some point: the different species to justify racial classification; the magical powers in what I call the "mystical East" clichés (but also in tropes like the Magical Negro or The Native American In Tune With Nature); and the drinking of blood in stuff like blood libel.
Making those features literally true for otherworldly creatures, and drawing explicit parallels between treatment of those creatures and the treatment of existing people is hugely problematic. Because the main reason all those treatments are utterly wrong-headed is… they're not true. Foreigners aren't magically different species.
-Assuming you're depicting racial prejudice against said creatures–the other reason it's problematic is that it's very often accompanied by a total lack of actual prejudice against actual foreigners. Aka the "we have solved this stuff already" fallacy. I find it disturbing to assume that in an alternate New York City that reads like today's New York City with added magic, people can be so outspoken against vampires/werewolves/etc., and not have prejudice against Hispanics, Blacks, Asians, LGBT people… Bonus point for UFs in which the vampires/fae/werewolves remain a secret community, and people who don't know about the existence of such communities are still not racist… Yeah, like that's a realistic depiction of the world.
Equally puzzling is that in the far future, humanity will magically have become this homogeneous mass that has let go of cultural conflicts. Honestly, so far we've shown remarkable capacity to pick new sets of prejudices as our immediate spheres became larger and larger (first communities and villages, then countries; and now the world, to an extent and with problems [1]): I can't imagine why we wouldn't continue doing this as mankind spreads to other planets!
-The specific comparison of UF supernatural creatures to immigrants and minorities is also problematic because in many books, it ends up putting such a high value on "normal" society (by which read heterosexual, White and American)–even more so than if it was just immigrants trying to fit in. It's… something like this: when even immortal vampires, fairies, etc. feel so good about US high schools or US cities that all they really want to do is join in the fun, you basically have a narrative that reinforces the superiority of the "normative" society over all other expressions (sure, sometimes this is depicted as something enforced through lack of choice [2], but by and large the Fae/vampires do a surprisingly good job of fitting into human society). The pinnacle of achievement becomes joining a biology class in high school (I'm looking at you, Twilight): the centre of the world is humans and their values, and not the other way around. Now replace "humans" with "White male" (or dominant paradigm), and "fae" with POC/LGBT/etc. See how problematic it all becomes?
-Bonus points: the handling of "mixed-race" people. Those include alien/human crossbreeds (though these are rare); supernatural creatures/human crossbreeds, and the odd ones out like changelings, humans raised by aliens. I have yet to find a book that doesn't make a huge splattering mess of things.
A couple of things not to do (and that I've seen in books!): mixed-race people aren't suicidal or depressive because they hover on the cusp of two cultures. They're also seldom in a position to actually draw little boxes and list their habits and physical traits, and separate them into mother's stuff/father's stuff. Except in very specific cases, sentences like "he had the beautiful exotic features of his father, but his true beauty came from his German mother" are not only racist as heck, but also quite unrealistic. And uh, not every mixed-race child will end up making an explicit choice of their father's side or their mother's side at the expense of everything else (I'm somewhat wondering, though, how much that is true in the US, which seems to have an odd elusion of mixed-race identity. If you're mixed Chinese and White, you seem to magically become Chinese or White, but you can't be both. Can someone from the US confirm or infirm that?).
Also. Wow. Now that I'm looking at the whole list I'm becoming quite depressed about some aspects of genre. I think I need a stiff tea…
Feel free to comment/discuss/disagree below, I'm off to write some novel chapters…
---
[1] Aka: globalisation and the disparity of power it brings, but that's a whole other blog post!
[2] The encroachment of humanity on, say, fae lands goes back to one of the points above: it presents an explicit parallel between Fae and Native populations, which does two things. One, it presents colonisation and expropriation as pretty much inevitable, and narratively-sanctioned. Two–remember the "Native Americans are Magical Beings in Tune with Nature" fallacy?
(picture credits: woodleywonderworks on Flickr)