Harbinger book day, part 2
So…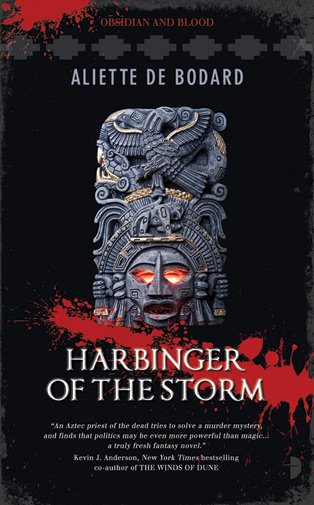 Apparently, Harbinger of the Storm should be out in the US–and on all good electronic platforms (Kindle, Nook, etc.) as well.
You can read an excerpt here. Basically: murder and mayhem in the imperial palace. Mihmatini and Teomitl get into trouble. Oh, and star-demons, which is always good for sheer terror.
Go forth, buy, read, and so on, and so on. Meanwhile, tonight is Thai restaurant night.