Guest blog: the long and the short of it by Janice Hardy
So, the promised guest blog: WIB pal Janice Hardy is here to talk about that all-important wordcount. For those of you who don't know Janice: she lives in Florida, holds a dayjob as a graphics designer, and juggles I don't know how many things–including her awesome blog, The Other Side of the Story, where she gives writing advice for everything from rewrites to snagging an agent. Her middlegrade trilogy The Healing Wars, medieval fantasy with an edge, is currently in progress (vol. 1 was The Pain Merchants/The Shifter, depending on whether you're UK or US, and vol 2 is Blue Fire, which is out on the shelves now). Janice's also been translated into German.
Without further ado…
The Long and the Short of it
I've always admired short story writers. My favorite writer, Harlan Ellison, is a short story writer and I grew up wishing I could write like him. (For the record, I can't my style is different, but I can see his influences on my work) I've tried to write shorts, but they usually end up feeling like opening chapter of a book.
This used to bother me until I realized that short stories and novels take different skill sets. Many of the same skills apply, but those who can put together a story in 3,000 words think differently than those who use 90,000. Some can do both (like my hostess, Aliette), but I've run into a lot of writers who prefer one over the other. Which made me happy, because I was a novelist.
Except…
I don't use 90,000 words. My novels always came in around 60-70,000. And I write fantasy, which usually runs longer than your typical novel. So where did that leave me?
Turns out I'm a young adult author, which fits my natural tendencies to write shorter, as well as my style and voice. But it took me years to figure that out, and I tried a lot of different lengths and markets while finding my niche. And racked up a lot of rejections along the way.
I've run into many a writer over the years who was frustrated because they tried to do X but couldn't. I wonder now how many were like me, trying to write what they thought they ought to be writing, instead of seeing if what they enjoyed writing fit anywhere. Short story writers whose novels fall flat after a chapter or two. Novelists who can't get a short story to work. Teen writers padding their novels for the adult market. Finding where I belonged changed my writing life for sure, and I doubt I'd be published today if I was still trying to write for adults.
If you're one of those writers, feeling like you're stuck and don't know why, maybe ask yourself if you're writing the length or genre that suits you. Maybe it's time to look at what you enjoy writing the most and where those talents might be used elsewhere. Who knows? You might discover skills you never even knew you had.
Blue Fire Blurb
Part fugitive, part hero, fifteen-year-old Nya is barely staying ahead of the Duke of Baseer's trackers. Wanted for a crime she didn't mean to commit, she risks capture to protect every Taker she can find, determined to prevent the Duke from using them in his fiendish experiments. But resolve isn't enough to protect any of them, and Nya soon realizes that the only way to keep them all out of the Duke's clutches is to flee Geveg. Unfortunately, the Duke's best tracker has other ideas.
Nya finds herself trapped in the last place she ever wanted to be, forced to trust the last people she ever thought she could. More is at stake than just the people of Geveg, and the closer she gets to uncovering the Duke's plan, the more she discovers how critical she is to his victory. To save Geveg, she just might have to save Baseer—if she doesn't destroy it first.
Janice Hardy Bio
A long-time fantasy reader, Janice Hardy always wondered about the darker side of healing. For her fantasy trilogy THE HEALING WARS, she tapped into her own dark side to create a world where healing was dangerous, and those with the best intentions often made the worst choices. Her books include THE SHIFTER, and BLUE FIRE from Balzer+Bray/Harper Collins. She lives in Georgia with her husband, three cats and one very nervous freshwater eel.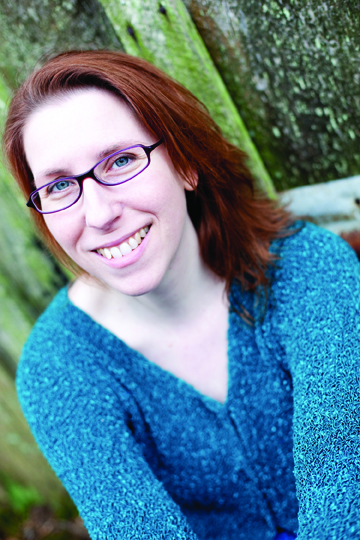 Link to Blue Fire Online Retailer