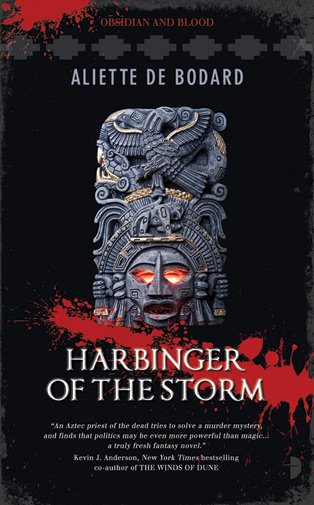 And here's the cover to go with the blurb! Isn't it so pretty? (note that I have different bloodstains on my covers–you can now collect them all *g*).
Coming January 2011 in the UK/Australia and February 2011 in the US/RoW. With star demons, conniving high priests and generalised political plotting. Oh, and more ahuizotls, because fingernail-eating monsters always make everything better.
Pre-order on Amazon.co.uk|Amazon.com|Barnes and Noble|Book Depository|Amazon.fr
And while I'm at it, another (very nice) review of Servant of the Underworld at Cold Iron and Rowan-Wood.