Vietnamese cooking and Vietnamese food resources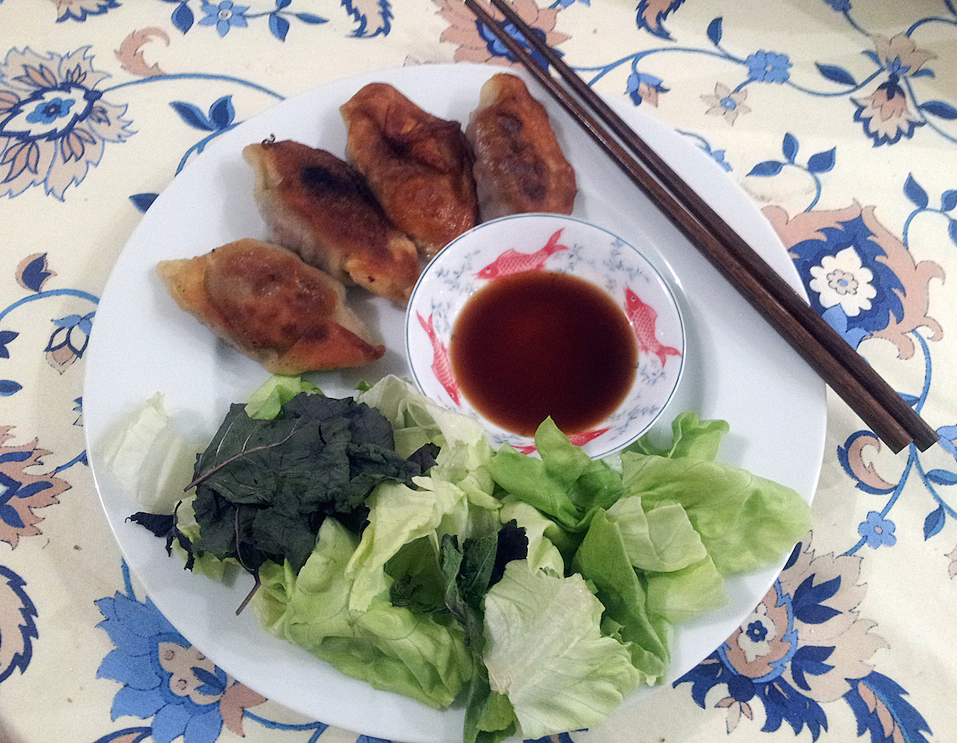 Cuisine: Vietnamese
My favourite cookbooks:
Bạch Ngô's The Classic Cuisine of Vietnam. Not really the most recent, and like Le Chant du Riz Pilé may have interest only for those who grew up in the immediate aftermath of the end of the Vietnamese/American war. But so many recipes in that book (the shrimp toasts, the lemongrass chicken) remind me of growing up.
Mai Pham's Pleasures of the Vietnamese Table . A good reference book that has most of the classics and a good selection across different types of recipes. Focus on Southern cuisine.
Van Tran and Anh Vu's The Vietnamese Market Cookbook. An adaptation of Vietnamese cuisine using UK products that has some really awesome recipes (the sirloin steak and zucchini in mandarine juice is a household favourite). Really focused on Northern cuisine though.
Irene Kuo's The Key to Chinese Cooking. Ok, so this isn't a Vietnamese book, but there are a number of Hoa (Chinese-Vietnamese) dishes in Vietnam like xá xíu and bánh bao that are basically from Southern China, and Kuo's books covers a few of these.
I also own a couple of Vietnamese-language cookbooks, but they're a bit harder to get hold of obviously 🙂
My favourite cooking blogs:
Wandering Chopsticks: I basically taught myself to cook with the recipes on this blog, and there's a lot of them.
Ravenous Couple: Kim and Hong have a lot of user-friendly recipes. I found a bunch of really easy and not time-consuming dishes I could make for everyday dinners.
Anh's Food Blog: Anh is in Australia, and also has my absolute favourite easy dessert recipe: a pudding with banana and coconut that's always a great hit at parties
The Spices of Life: I love Loan. She cooks with her two daughters (oh so cute), and her recipes are both mainstays and easy things
(in French) Bo Bun Café: he doesn't post a lot anymore, but there's a bunch of really good stuff in the archives of the blog, on fish sauce, pork belly and summer rolls
(in Vietnamese) Món Ngon Mỗi Ngày:: ok, so this is a sponsored website (by Ajimoto, who makes Asian sauces like soy sauce), but I really like that they have a children's section, and the recipes are varied and not overly time consuming.
My favourite Vietnamese restaurants in Paris (warning, subject to multiple changes! Right now we're favouring places that are kid friendly for obvious reasons)
Viet Thai, 201 avenue de Choisy: a mix of Việt and Thai food. My mom was kind of shocked to find out the waiter was Lao, but they have a good choice of soups (hủ tiếu ftw!). Also tables with benches for the kids in your life.
Ba Mien, 180 avenue de Choisy: this one is definitely Việt. Also good to know if you're with a toddler, they have boosters and benches. The bánh xèo is excellent, and their bún chả Hà Nội is also pretty darn good, though I'm not a particular expert. Arrive early, because they fill up fast even on a weekday.
Song Huong, 129 avenue de Choisy. Only mildly toddler friendly (you'll need to bring your own high chair/booster, they only have high-backed chairs). Cuisine from Huế and central Vietnam. They have a scrunchy soup with rice cakes.
Pho 8, 8 avenue de Choisy. Also only mildly toddler friendly (you'll need to bring your own high chair/booster, they only have high-backed chairs), but close to the tram station (ie easy to access with a stroller). The phở is all I've ever tried and it's pretty good.