Caponata
Eggplants. Lots of eggplants.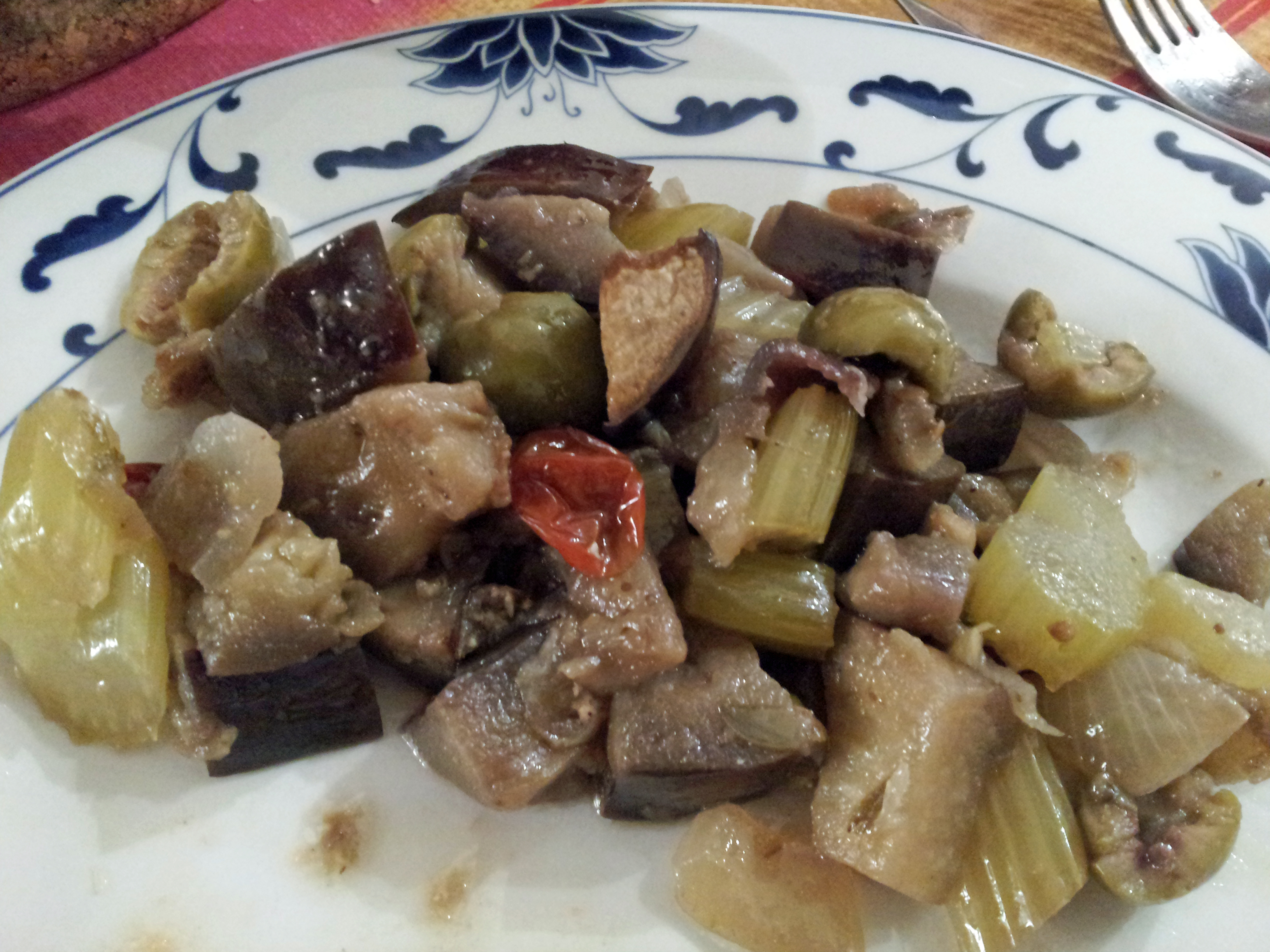 Recipe type: Appetiser, Side Dish
Cuisine: Italian
Preparation time: 15 mins
Cooking time: 30 mins
Total time: 45 mins
Serves: 6
Aka, the recipe which made my husband eat eggplant (I blame Jeff Spock for the idea). Yes, I know, it's not quite done that way in Sicily, but I've never been really capable of following a recipe to the letter (plus, my cupboard was missing ingredients. I do what I can. Basically, yummy but not authentic. You have been warned).

Caponata
Author:
Aliette de Bodard
Prep time:
Cook time:
Total time:
Eggplants. Lots of eggplants
Ingredients
3 eggplants (1kg, diced)
¾ big celery (roughly 5 stalks, chopped on the diagonal into 2-inch pieces)
25 green olives, pitted and cut in half.
1 tablespoon capers, set in water for 10 mins and drained
7 tablespoons olive oil
1.5 tablespoon sugar
60g sun-dried tomatoes
1 tablespoon rice or white wine vinegar
1 onion
Instructions
Lightly blanch the onion and the celery in a saucepan of boiling water; Drain and reserve.
Put the oil in a big frying pan (I used my big wok), and fry the eggplant until cooked and golden (you might have to do two batches not to overcrowd). Then add all the other ingredients, mix well, and leave to cook for a further 10 minutes.