Buckwheat Apple Crumble
A delightful apple crumble.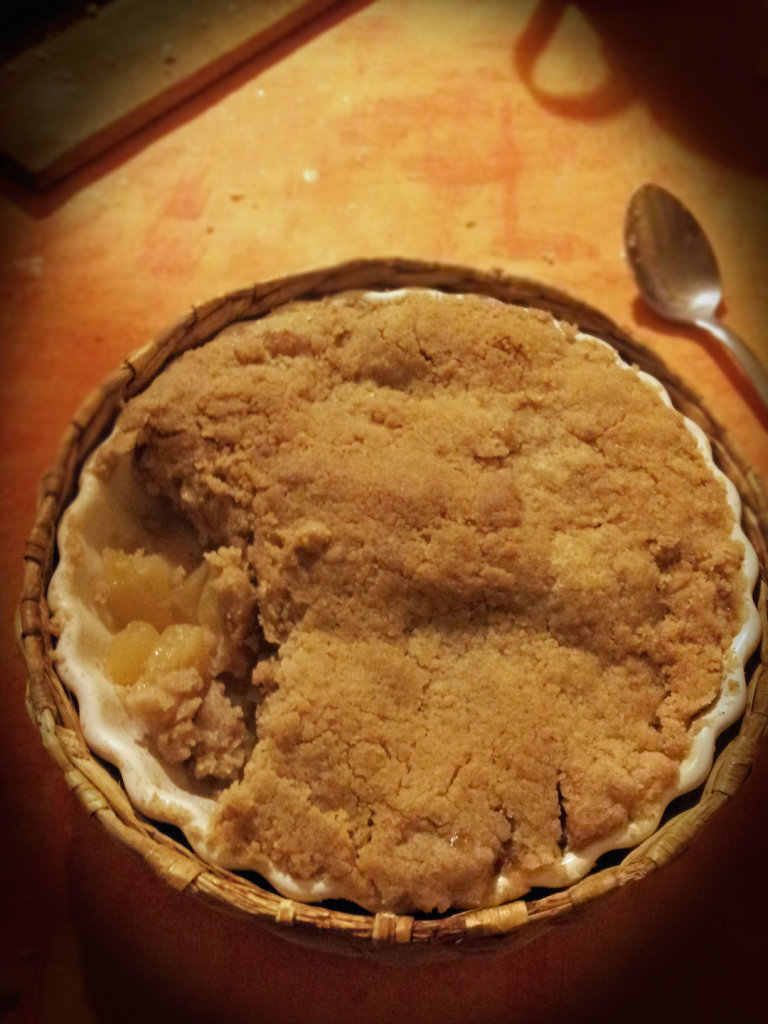 Recipe type: Cake, Dessert
Cuisine: French
Preparation time: 10 mins
Cooking time: 20 mins
Total time: 30 mins
Serves: 4
Courtesy of the H, a dessert recipe that's fast and easy to make. The use of buckwheat flour gives this a much welcome earthy taste–it's not always easy to find buckwheat flour outside of France, so you can just replace this with normal flour if you have trouble getting your hands on it.

Buckwheat Apple Crumble
Prep time:
Cook time:
Total time:
A delightful apple crumble.
Ingredients
450g apples, cored, peeled and cut into small pieces
100 g flour
100g buckwheat flour
200g sugar
200g unsalted butter
Instructions
Flour and butter an earthenware or china cake mould (no silicon).
Layer the apples at the bottom of the mould.
Mix the buckwheat flour, the regular flour and the sugar. Slowly rub the butter into the dry ingredients until the mixture resembles breadcrumbs (you might need to adjust flour quantity if the mixture is too wet). Pour over the apples until you have a thick crust.
Put in oven, 180°C, for 20 minutes, until the crust is golden. Serve warm.