Almond, orange blossom and lemon cake
A wonderful tart cake for summer.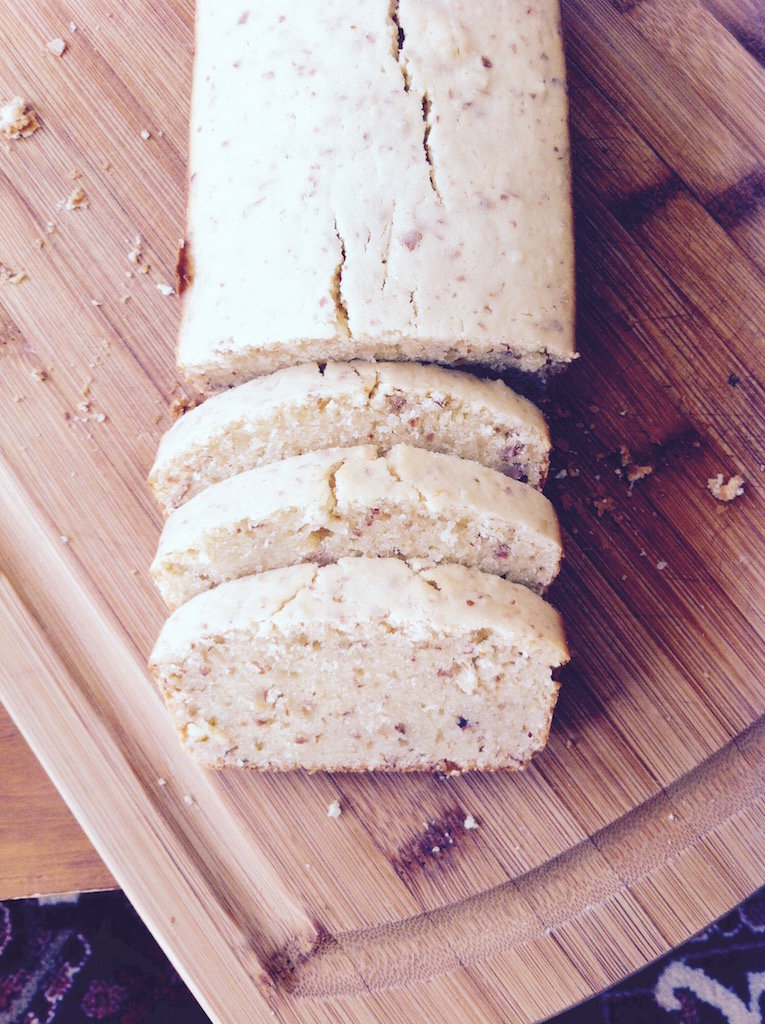 Recipe type: Cake, Dessert
Cuisine: French
Preparation time: 30 mins
Cooking time: 40 mins
Total time: 1h10 mins
Serves: 8
So, in the spirit of experimenting, I give you this. I had three eggs that urgently needed cooking in my fridge, and a whole bottle of very good orange blossom water it seemed a shame to waste. The recipe I originally found called for marzipan, which was too sweet for me, and also notably absent from the house. I chose to replace it by crushed almonds: I pounded them by hand with a mortar and pestle, as I like the slight crunch the small bits give to the cake, but if you're pressed for time you can replace them with almond flour!
The amounts of flour and sugar have to be a bit approximative, as lemons yield a wide variety of juice… You're basically looking for a dough that's a bit gooey (it will run out of the bowl slowly if you tip it), but that's not so solid it will hold together. As I said below: it's a pretty forgiving recipe (you can see in the pictures that mine was a bit too dry and cracked in the oven).

Almond, orange blossom and lemon cake
Author:
Aliette de Bodard
Prep time:
Cook time:
Total time:
A wonderful tart cake for summer.
Ingredients
200g-250g flour
150g sugar
11g baking soda
100g almonds, pounded (or almond flour)
Juice and zest of one lemon
2 tablespoons orange blossom water
3 eggs
100g butter
Instructions
Melt the butter on the stove, set aside to cool.
Whip the eggs, 200g flour, 100 g of sugar and the baking soda in a bowl.
Pound the almonds into smallish bits.
Zest and juice the lemon. Cut up the zest in very small bits.
Pre-heat the oven to 180°C.
Add the zest and juice of the lemon, the orange blossom water and the melted butter.
The resulting dough should be a bit liquid (it should run out of the bowl slowly if you tip it. We're definitely not talking standard bread dough here!), but not completely so. Add a 75/25 mixture of flour and sugar until you're satisfied with the consistency (I'm not giving firm numbers on these because it depends how much juice your lemon yielded). It's a pretty forgiving recipe: as long as it's not too liquid (in which case it'll never set in the oven), or too solid (it'll crack).
Butter and flour a cake mould. Pour the mixture into it. Put in the oven and cook for 40 mins. It's cooked when a knife driven through it comes out with a clean blade.
When cook, get it out of the oven, and tip the mould to get the cake out of the mould. Leave it to cool before slicing and serving.