Free Xuya story: Crossing the Midday Gate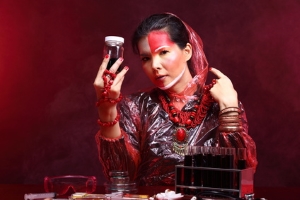 There's a new Xuya story up at Lightspeed Magazine: "Crossing the Midday Gate" was originally published in Athena Andreadis's wonderful To Shape the Dark. It's now been reprinted, and you can read it free online.
It's about intergalactic plagues, vaccines, court intrigues and second chances–and what to do when the entire world changes around you. Also badass older women bacteriologists ftw.
Read it free here.
Things I researched for this were numerous, but the original seed of this was Waldemar Haffkine and the Mulkowal deaths, stemming from contaminated anti-cholera vaccines [Wikipedia].