Cover reveal for "A Thousand Beginnings and Endings"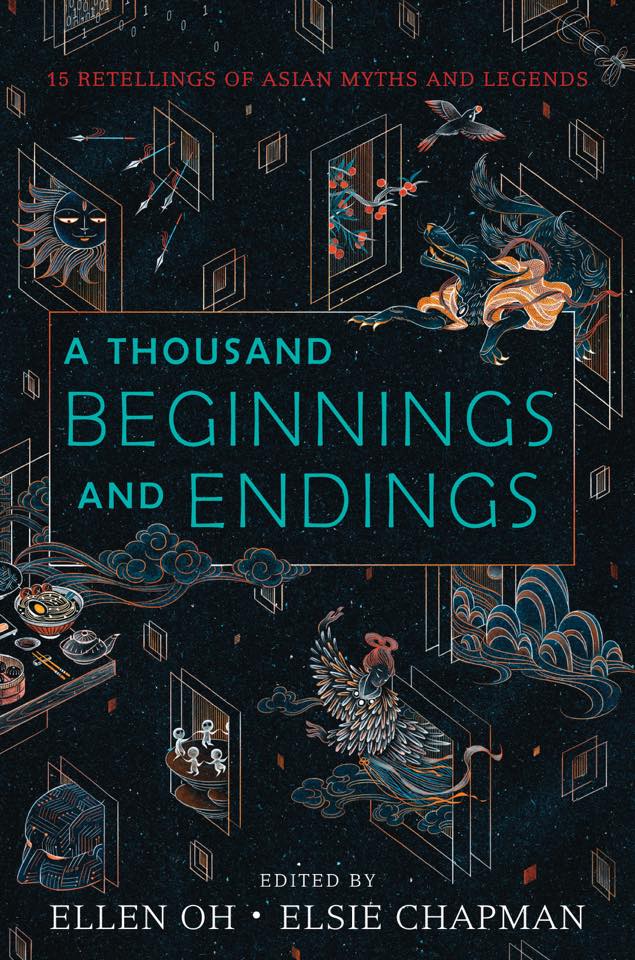 Happy to reveal the cover for Elsie Chapman and Ellen Oh's A Thousand Beginnings and Endings, in which my story "The Counting of Vermillion Beads" will appear. It's a retelling of Tấm Cám, except set in a science fantasy palace where girls compete to become high-ranking officials of the Everlasting Emperor–and it's about sisterhood and families and the threads that never really can be snapped.
And best of all, it's only one of a stellar lineup that includes Shveta Thakar, EC Myers, Cindy Pon. Eeeeeeeeeeeee!
The wonderful cover is by Feifei Ruan.
The book is not out till June 2018, but you can preorder it now!
Buy Now