So, the lovely Likhain (who's up for a Best Fan Artist Hugo, and whose art you've seen me publicise before), has had unexpected vet bills on top of a costly move, and could really use some help (in the "need money for groceries" context of help). I know she's given an amazing amount for the community (if you want a few of the specifics I'm familiar with, she ran a lot of the fundraiser we did for Rochita Loenen-Ruiz a year ago, in spite of being tired and drained most of the time).
The best help would of course be to contribute to her patreon or commission her for work, but this is medium to long-term stuff, and we're talking pretty short term here? If you happen to want to help, you can paypal her here.
And should you donate above 7$/£5/€9, forward me the receipt using the form below, and I'll send you an ecopy of Ships in Exile, which gathers three hard-to-find Xuya stories.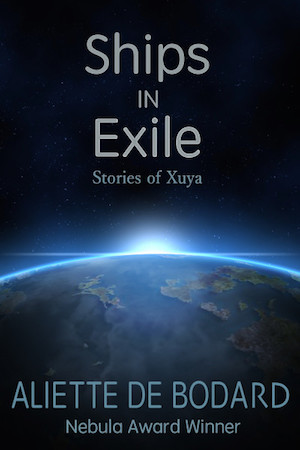 (contact form closed as offer has expired)