Read for Pixels fundraiser and Google Hangout
I'm delighted to be taking part in this year's Read for Pixels' fundraiser, which aims to fight violence against women. The fundraiser just went up, and I'm offering a Parisian Bundle, which will let you curl up with The House of Shattered Wings, good food, and a print of gorgeous artwork by Likhain, featuring Françoise and Berith, two characters from The House of Binding Thorns (a Fallen and her mortal lover). You can also get a Skype call with me if you're so inclined. And there are plenty of goodies from the likes of Laini Taylor, Mary Robinette Kowal, Michelle Sagara…
This weekend only, author Karen Rose is matching all donations up to $4000, so now's the time for donating if you want to!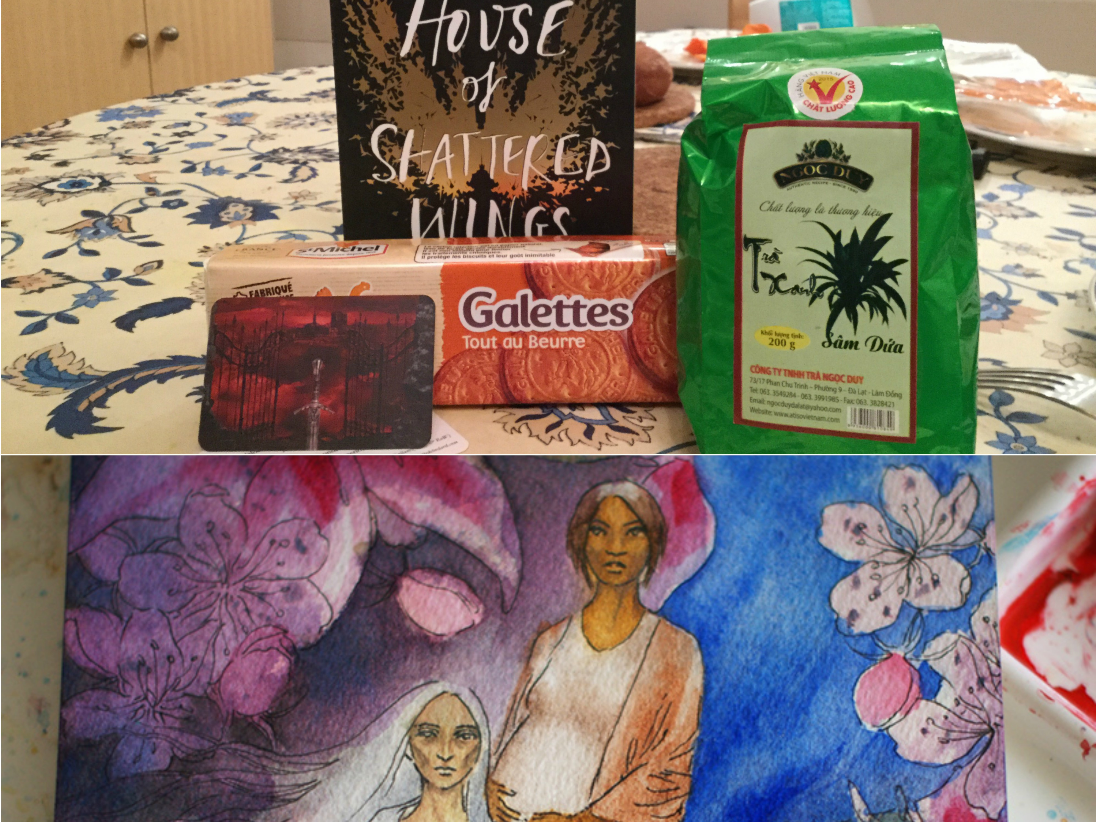 To support the fundraiser, I'll be taking part in Read for Pixels' Google Hangout on Sunday March 19th, 4pm Paris Time. I'll be reading from my forthcoming The House of Binding Thorns: ruined and decadent Paris, magical intrigues, dragons in human shape, and kissing and stabbing (not necessarily in that order :p), and taking questions about my writing.
More info here, and access details to the livestream channel here.