ARCs of HOUSE OF BINDING THORNS are in!
The dragon has decided, being Chinese, that it wants to hoard knowledge rather than gold.
Ok, ok, not much knowledge there unless you count a dark fantasy Gothic thriller as knowledge (I'm sure you'll learn lots of things about Paris :p).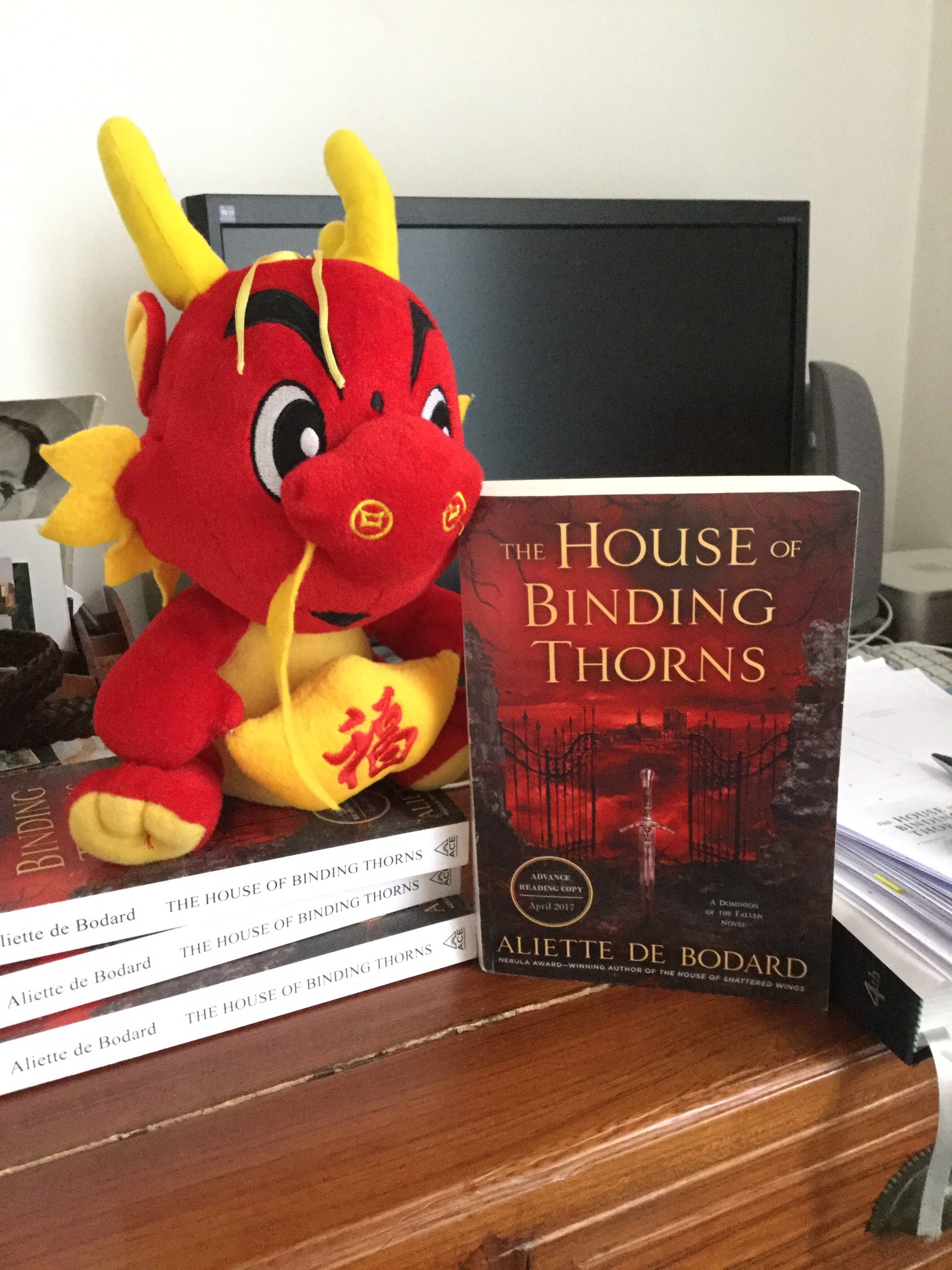 I'll be setting up a giveaway but that'll have to wait until next week as the house is currently in the throes of plague (aka norovirus plus laryngitis, a combo I heartily don't endorse).
For more info about the book, go here.
And if you'd like to pre-order:

Buy now
(like last time, pre-order and/or buy in the first week after release and you'll get something–I can't give details yet but there will definitely be a reward to make it worth your while. Pre orders help me, the author, too, because they tell the publisher that readers are enthusiastic for the book and obviously I want to keep my publisher happy!)