Free ebooks sept 26-27 include "Scattered Among Strange Worlds"
So, doing the busy thing again, but just thought I'd point out that I'm part of an ebook giveaway over at amazon–on September 26-27 (tomorrow and the day after tomorrow) you can get my sampler "Scattered Among Strange Worlds" for free, along with other books by Codex writers.
Here is the list of all titles on amazon, and here are descriptions and covers. I haven't had time to test out-of-US availability, but I know Ruth Nestvold's books work fine across all amazon platforms–and so does my own little sampler, of course.
Check those out!
(thus endeth the self-promotion moment. Apologies for it being a bit blatant. Actual content forthcoming, I swear. Trying for a recipe this week if my fridge collaborates…)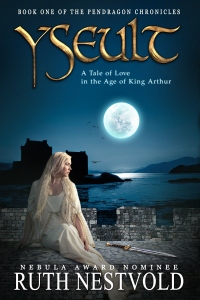 Yseult: A Tale of Love in the Age of King Arthur
For the price of a truce, Yseult is sent to a world where magic is dying – to marry the father of the man she loves. Marcus's son Drystan would have saved her from a loveless marriage, but with her relatives being held hostage, Yseult cannot endanger them and must go through with the wedding. The tragic love story of Yseult and Drystan plays out against the backdrop of a violent world threatening to descend into the Dark Ages – only Arthur's battles to push back the Saxon hordes can save what is left of civilization.
A historical fantasy novel by Ruth Nestvold, Book I of The Pendragon Chronicles.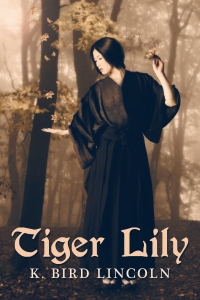 Tiger Lily
Lily isn't supposed to hunt in the Daimyo's woods. She's not supposed to talk to nobility or sing forbidden Jindo songs. But Lily was born in the year of the Tiger, and isn't like other village girls. One day she stumbles on the Daimyo's son, Ashikaga, wounded in the woods. When the Pretender Emperor's soldiers arrive to threaten Ashikaga, Lily sings a forbidden song. The song wakes a powerful spirit – as well as Ashikaga's interest. The prickly lord has hidden secrets of his own. He will stop at nothing to defeat the Pretender. Lily just wants to take care of her sisters. But as the Pretender's forces near, Lily may have to defy the spirits themselves in order to keep safe all that she loves.
A historical fantasy novel by K. Bird Lincoln.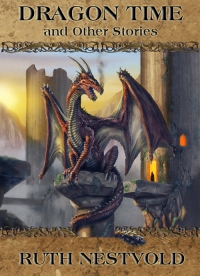 Dragon Time and Other Stories
A collection of four previously published fantasy tales by Ruth Nestvold: "Dragon Time," "Wooing Ai Kyarem," "To Act the Witch," and "Princes and Priscilla." Dragon Time: In Unterdrachenberg, time has stopped. After the death of his queen, the dragon king is mad with grief. Only a human woman can enter the dragon's lair to fix time — a magic that is forbidden to women. Katja is the grand-daughter of a clockmaker, and she has watched her grandfather work with time for many years. But can she fix it on her own? More importantly, is she brave enough to try?
A fantasy short story collection by Ruth Nestvold.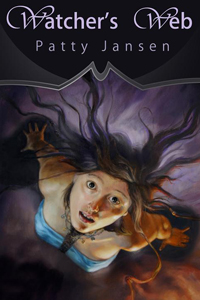 Watcher's Web
With "webs" of power that she can use to control animals, Jessica has never been normal but when stray power causes a plane in which she's travelling to crash in an alien world is it an accident? The more she discovers about the world, the more she doubts it. She is a survivor from an ancient race that once travelled the stars. Her ancestors were powerful and dangerous, and it seems at least two people want her: the man who invades her mind, and the man who's desperate to help her get back home. Now all she has to do is decide which of them is right.
A social science fiction novel by Patty Jansen.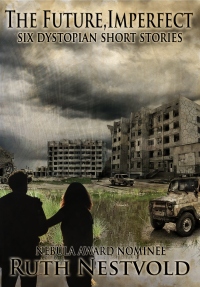 The Future, Imperfect: Six Dystopian Short Stories
Environmental changes — slow in some regions, catastrophic in others — have had a major effect on our world, not for the better. While water wars and pandemics have devastated the Mediterranean region, and a major earthquake and the resulting destruction of nuclear power plants and sensitive research facilities have made much of California a wasteland, corporate-sponsored enclaves defend themselves from the have-nots. What can any one individual do to make a difference is such a world? These are the stories both of those who tried and those who failed.
A collection of near future, dystopian short stories by Ruth Nestvold.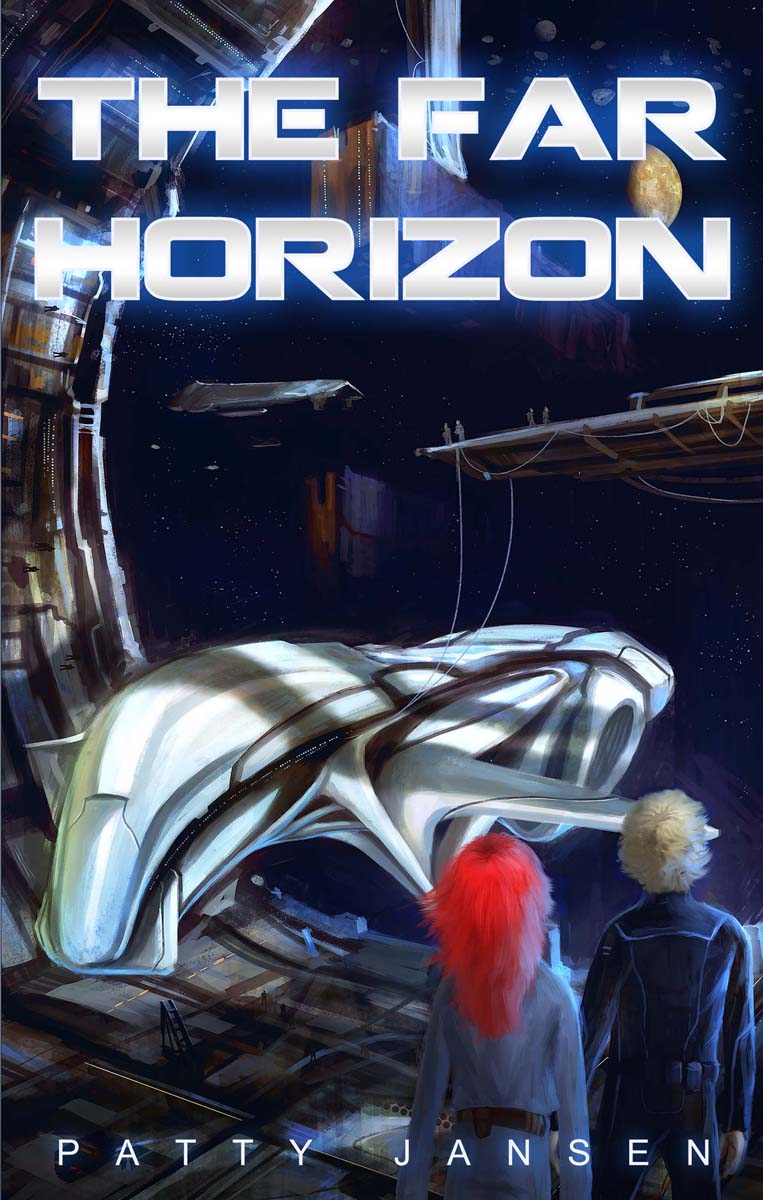 The Far Horizon
Of all the things ten-year-old Cory Wilson expects to do when he moves to Midway Space Station, saving aliens from humans isn't one. An important conference between humans and aliens is about to start at the station and Cory overhears some men planning to plant a bomb at the conference. Because the terrorists hide their messages in computer games, no one believes Cory, not even his father, the station director. Kids at school think he's crazy, some even think aliens should be bombed. The conference starts, the aliens have brought a very important person, and Cory's teacher, one of the terrorists, locks Cory in the classroom. Can he get out in time? If he does, will anyone listen?
An adventure science fiction novel for 10-13yo readers and their parents by Patty Jansen.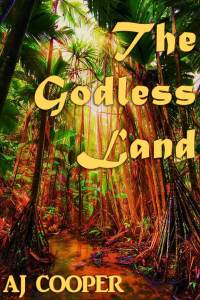 The Godless Land
"The land of Molkoro once had a god, a mighty panther god," the sailor said. "At the time the ettins arrived from beyond the sea in their black-sailed ships, the people of the jungle worshiped the great Jhub-El. He was a mighty god, but he had one weakness: Trust." Pietro, a young man, has never killed: something rare for the corrupt city of Peregoth and totally alien to the tropics of Molkoro, where circumstances will soon take him. In the sweltering jungle, his purity has become a commodity to the ettin invaders and their lord, the dark Vexor. But how long can his innocence last in a godless land? A short story by AJ Cooper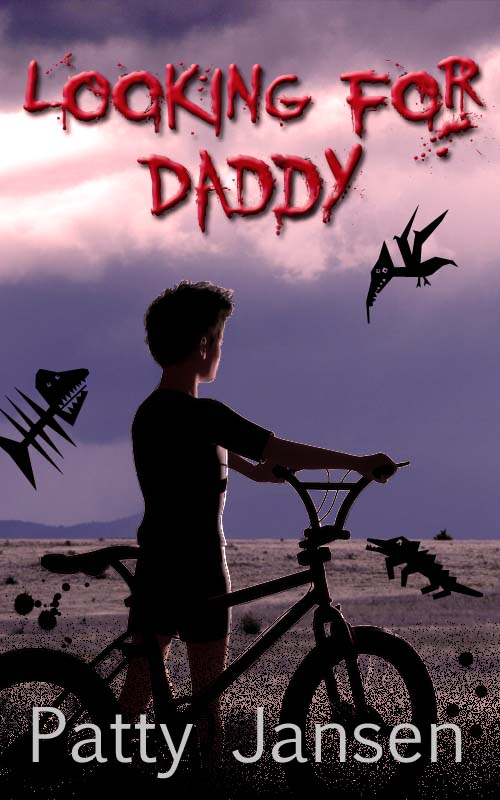 Looking For Daddy
Three weeks ago, Daddy left town with the other volunteer firefighters to fight the fires in the city and Tom and Mother have looked after the farm. Radios, phones and TV have fallen silent, trains have stopped coming and the main road has remained empty. Whatever has silenced the rest of the world is creeping into town. Roads start talking and zombies want to tell everyone how they died. To find Daddy, Tom needs to follow a map he has found in a vagrant camp site. Problem is, it leads him straight to the place where all the trouble started.
A bizarro horror novella by Patty Jansen.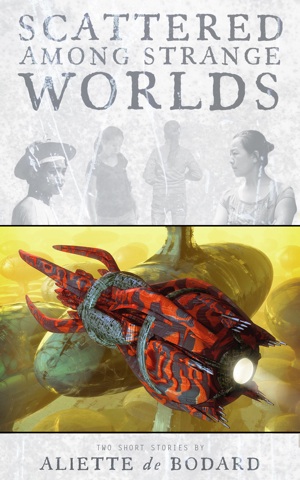 Scattered Among Strange Worlds
A collection of two thought-provoking science fiction short stories from the pen of British Science Fiction Association award-winner and Nebula and Hugo Award finalist Aliette de Bodard. Scattered Among Strange Worlds tackles issues of emigration, diaspora and loss of cultural values; and the threads of family that bind us strongly, even across the void of space…
A science fiction collection by Aliette de Bodard.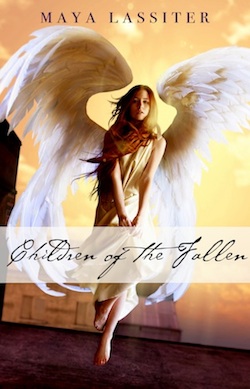 Children of the Fallen.
Seven haunted and talented half-breeds, not knowing who they are or what they can do, grow up in a city full of fallen angels. Only Old Abe knows them all, helping them and hiding them from their glorious and terrifying parents who call them abominations.
A homeless musician, a blind painter, a boy who can photograph angels, a fiery cellist, a tarot card reader–all lovers, children, or grandchildren of fallen angels, and just a few of Abe's charges. Fallen angels with wings of fire, wings of stone, wings of night, of dawn, of mirrors, of music–they walk invisibly through the city, just a few of Abe's enemies.
At first the half-breeds are unaware of each other, seven unique people muddling through their troubled, intertwined lives alone. Until a young man, raised by angels, finds them all and they begin to spill their secrets. Because only by coming together will the half-breeds be able to save Abe from those of the fallen who wish to kill him for his audacity.
An urban fantasy novel by Maya Lassiter.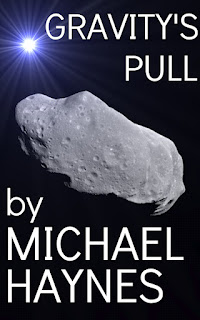 Gravity's Pull
Camilla is excited to be beginning her first tour of duty as a crew leader even though she is expecting a routine three months on the GT Donald Ademu, a gravity tractor ship assigned to change the trajectory of an asteroid. An unexpected development — the discovery of an improvised bomb on their ship — jeopardizes the lives of Camilla and her crew as well as the many other people their mission is intended to protect. With no outside help available in the time they have to work, Camilla and the two other crew members on-board race to find a solution which will protect both them and their mission in "Gravity's Pull."
A science fiction short story by Michael Haynes.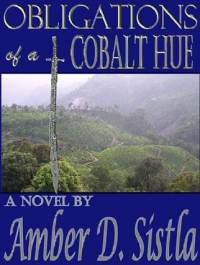 Obligations of a Cobalt Hue
Teldine is an isolated mountain kingdom that has been magically protected from ancient enemies for one thousand years by an impenetrable fog wall. Inside the wall, Champions of the Cobaltine Flower keep the peace. But as the fog wall thins, a Champion is killed and the king is murdered. The remaining Champions work together as intrigue, betrayal, and foreign influences threaten the tiny realm.
An epic fantasy novel by Amber D. Sistla and Book One of the Cobaltine Chronicles.